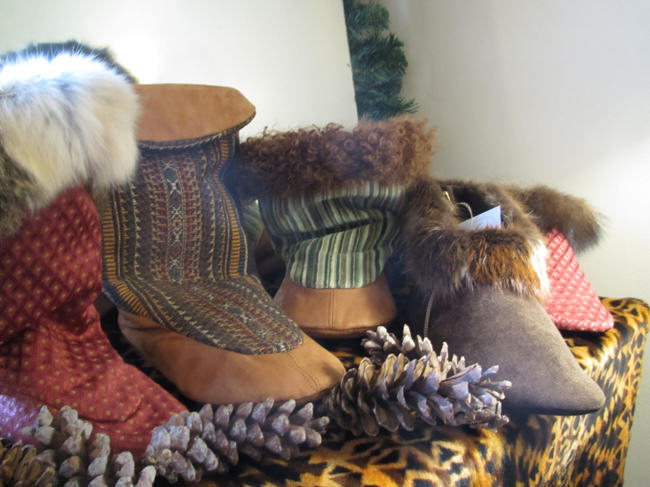 As the cold weather settles in for another few months, I cuddle in my small country home on the Bay of Fundy. I put on my beaver house-boots and my wool sweater and thank Mother Nature for offering me all I need to keep us warm.
Living in a remote community on the Fundy shore, I am awed by the highest tides in the world. Surrounded by nature and silence, I bow to the sea which brings fish and clams to my table, and to the forests that supply firewood to keep my house cosy and wildlife to complement the seafood
My sewing skills make it possible to make clothing and accessories that will keep us comfortable.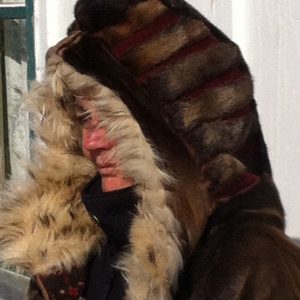 Living in harmony with this environment, I relish a dream come true after fantasizing about it through all those years of living in some of the mega-cities of the world, a world surrounded by cement and pollution and so reinvented by humans that they can forget where they come from and who they are.
Real Meaning of Sustainability
I was introduced to fur design by professional furriers and artisans who put their skills at work to produce beautiful garments from a natural and renewable resource. Working in the Northern regions of our beautiful country, I've discovered the real meaning of sustainability of our natural resources.
I am thankful to the organizations who oversee good management and a respectful attitude toward our natural resources.
I am disappointed by negative and false information still spread by some organizations, sadly giving real environmentalism a bad name while imposing hardship on real people. At a time when "anti-bullying" and other forms of negative behavior are topics of public interest, we should wonder if this sentiment should perhaps apply here.
SEE ALSO: AMAZING FACTS ABOUT FUR: DRESSING FOR THE ARCTIC
Be Strong, Be Proud
While attending a recent event where I was able to display my creations, I was overwhelmed by the interest of people asking questions about the different furs in my booth, and reaching out to touch them. Often I heard the comment: "I am nervous about wearing furs … someone might attack me on the street".
I reply that they should be strong and be proud of wearing creations from the natural world. Every time I wear my fur coat, people come to me wanting to know what it's made of and often comment on how beautiful it is.
Meanwhile, as I'm looking out the window at the ice moving with the tides, I am sewing and transforming a seal pelt from a vision into a beautiful garment.