2
Fur production: Auctions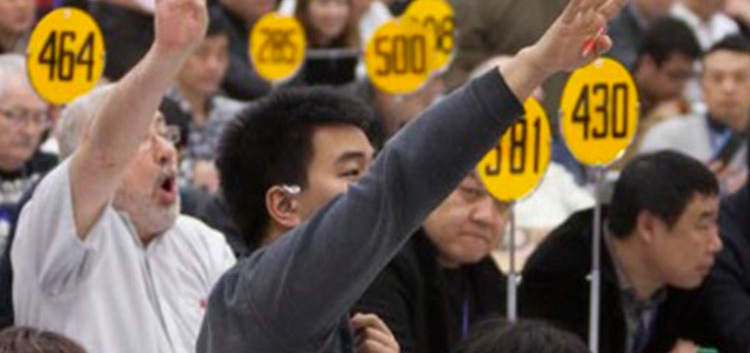 BUYING AND SELLING FUR PELTS
Whether raised on farms or harvested from the wild, most North American fur pelts begin their journey to the consumer at one of the continent's producer-owned auction houses. Public auctions are the principal method of selling raw (unprocessed) pelts to North American and international buyers. This continues an age-old tradition in which the price level for each fur type is determined by market supply and demand. Trappers and farmers receive the full value paid for their furs, minus a small commission charged by the auction house to cover the costs of promotion, organizing the sale and other market-development activities.
The two main fur auction facilities in North America are North American Fur Auctions (NAFA), headquartered in Toronto, and Fur Harvesters Auction, in North Bay, Ontario.
NORTH AMERICAN FUR AUCTIONS INC. (NAFA)
NAFA is the largest fur auction house in North America and the second largest fur auction in the world. Headquartered in Toronto, NAFA's roots trace back to 1670, with the founding of the historic Hudson's Bay Company (HBC). Today, NAFA continues a tradition of over 345-years as premium seller and consignor service provider, holding competitive public auctions three to four times per year as the principle method of marketing the most diverse collection of wild fur and the highest quality collection of ranched mink and fox to the international fashion community. The NAFA trademark is represented by four major labels: Black NAFA; NAFA Mink; NAFA Fox; and NAFA Northern.
Visit www.NAFA.ca for more information. 
FUR HARVESTERS AUCTION INC. (FHA)
Founded in 1991, and based in North Bay, Ontario, Fur Harvesters Auction specializes in the international marketing of a full assortment of premier-quality North American wild furs, as well as North American farmed foxes. FHA's collection is highlighted by the finest sable, lynx cat, lynx, foxes and beaver that North America has to offer, all graded to the highest professional standards, and offered to fur brokers, wholesalers and manufacturers at four international fur auctions annually. FHA is the only trapper-owned and operated fur auction house in the world, representing a cooperative partnership with equal ownership by native and non-native trappers.
Visit www.furharvesters.com for more information.