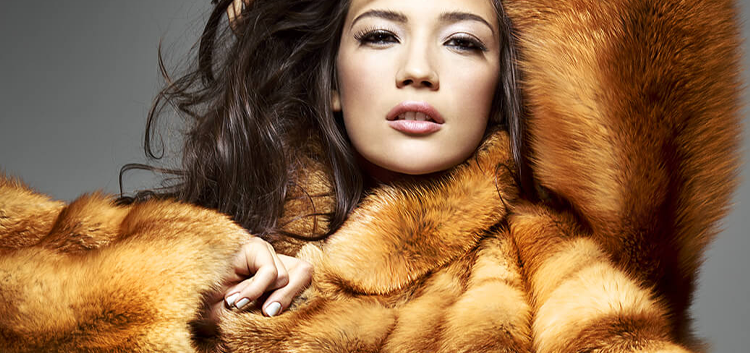 HOW TO CHOSE THE RIGHT FUR FOR YOU
Not so long ago, if you wanted a fur coat, your local furrier provided samples of pelts and styles, then personally made your garment "to measure" in his own atelier, at the rear of the shop.
Some retail furriers still make coats themselves. More often, they now have them made by specialized wholesale designers and craftspeople who work only for retailers. In North America, most fur design and fabrication is centered in New York and, Montreal and Toronto. Fur apparel and accessories are also imported from the fashion centers of Europe (e.g., Milan and Paris) or, increasingly, like other apparel, from Asia.
Nonetheless, most retail furriers are still experienced artisans in their own right; they are fully qualified to make repairs or alterations, or even to fully re-style ("remodel") your fur coat, jacket or accessory.
More often than not, your retail furrier's specialized knowledge and skills have been passed down in his or her family for generations.
FUR IS A CONSTANTLY EVOLVING HERITAGE
Traditional techniques are maintained, but each generation adapts design and fabrication for the times. For example, furs today are often sheared, textured or dyed. They are lightweight and often reversible, with the skin side of the pelt finished as leather or suede. And the increasing popularity of accessories and fur-trimmed apparel make fur more accessible than ever before.
Retail furriers are knowledgeable professionals.  They will be happy to help you select the styles, qualities and fur types that best suit your lifestyle.  Beaver and mink, for example, are extremely versatile and durable furs. Chinchilla and bobcat are more fragile, but remarkably soft and luxurious.  
The retail furrier will have a good selection of "ready-made" fur and fur-trimmed apparel to choose from. But you can also have your own dream fur "made-to-measure" to your own specifications, based on styles and fur types you see in the shop.  It usually requires from two weeks to a month – sometimes longer — to have a coat custom-made, depending on processing requirements and the availability of the fur pelts you have chosen.  
Unlike most apparel retailers, the furrier's role does not end when you walk out the door with your new coat.  Your furrier will be there to clean and store your coat in a climate-controlled vault during the summer months, to prevent drying of the skins and thus ensure that you will enjoy your fur for many years.  This is also the time when the furrier will carefully examine and maintain your coat, repairing small tears or weakened seams to prevent more serious problems in the future. 

Fur Storage
Fur Cleaning