The American fur trade played an important role in the country's history, and continues to provide employment for thousands of citizens today. In celebration of America's Independence Day this July 4, let's meet just a few representatives of the modern fur trade!
Read on to hear from furbearer biologist Bryant White, who considers trapping a vital tool in the managing of wildlife. Next up is Bob Zimbal, whose mink farm in Wisconsin has been operating for sixty years. Then we're off to the Big Apple to talk with fur designer Maria Reich, who calls small businesses like hers "the heart of New York." And rounding out our series of July 4 interviews is another New Yorker, garment manufacturer Nick Pologeorgis, whose family history has been the American dream!

Bryant White – "Trapping Is Essential to Wildlife Management"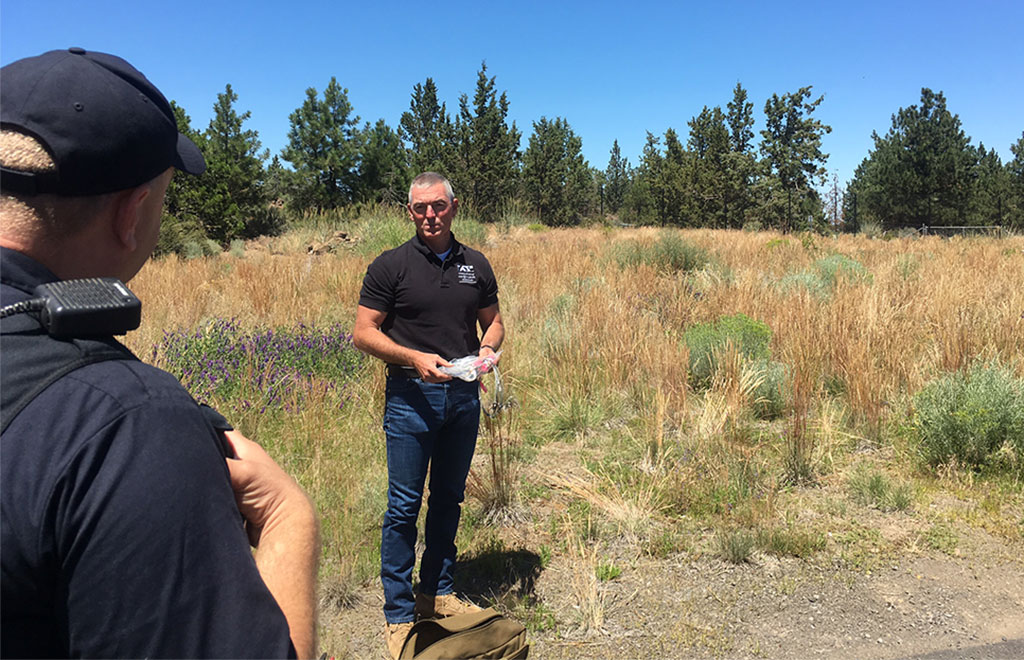 Bryant White is the Furbearer Research Program Manager with the Association of Fish & Wildlife Agencies (AFWA), currently based at the Arizona Game and Fish Department headquarters in Phoenix. Much of his work involves research related to Best Management Practices for the conservation of furbearing animals.
How is trapping regulated to ensure that it is done humanely and sustainably?
"Everything is based on research," says Bryant. "Trapping seasons are opened only when the young of the year are autonomous and have set out to establish territories of their own. When necessary, harvest quotas protect vulnerable species. Types of trapping devices and how they may be used are also regulated, to ensure animal welfare as well as the safety of pets and the public."
And what does he think the public needs to know about trapping?
"I think we have to help the non-trapping public to understand that trapping would be important even if no one wanted fur," he says.
"Regulated trapping is now an essential element of responsible wildlife management in the USA. Many people don't know that modern traps are used to capture animals, unharmed, to apply radio collars for research — or to reintroduce species (wolves and river otters) into regions where they were previously eradicated."
We need to do a better job informing people of the important contributions that trappers make to our conservation efforts!
"Trapping is also essential to protect some thirty endangered species of plants and animals. Whooping cranes, for example, would almost certainly be completely extinct in the USA within two years if we didn't aggressively trap predators like coyotes and foxes in their nesting areas. Endangered sea turtles are also protected by trapping raccoons and foxes that seek to dig up their eggs. Wolves must be managed to protect livestock, while beavers can cause millions of dollars of damage to forest habitat, water supplies, agricultural land, roads and other property by flooding. Skunks and raccoons in cities carry lethal diseases (rabies) and dangerous parasites, such as roundworm, which can migrate out of the intestines and can affect many organs and tissues, including the brain. They can be lethal."
Bryant believes that harvesting meat and fur from the wild is just as ethical as buying leather shoes, a steak dinner, or a can of chicken soup.
"What is important is that we hunt and trap in a responsible and sustainable fashion. Some people question the ethics of trapping animals for fur, but the fur trade actually helps us to protect furbearing species by giving them economic value. It's all very good to say we care about wildlife, but when the tough decisions get made, economic value does matter. When someone comes to cut down the forest to build a new shopping mall, we can say, whoa, this forest does help the economy, it provides local income and resources from hunters and fishers and trappers – let's leave it alone."
SEE ALSO: The ethics of fur. Truth About Fur.
"Not least important, it's hunters, fishers and trappers who pay for the state agencies that monitor, manage and protect wildlife populations and their habitat. They pay with their hunting, fishing and trapping licenses. Without these revenues there would be no funding for the wildlife agencies that manage most of the wildlife in this country!
"From our perspective, as biologists and wildlife agencies, trappers are managing wildlife and doing essential conservation work. We need these people and we should respect what they do. We have done opinion research and 80% of Americans say that it's OK to trap to protect habitat, it's OK to trap to protect endangered species, it's OK to manage wildlife to control disease or protect property. We need to do a better job informing people of the important contributions that trappers make to our conservation efforts!"
SEE ALSO: Reasons we trap. Truth About Fur.

Bob Zimbal – Third-Generation Mink Farmer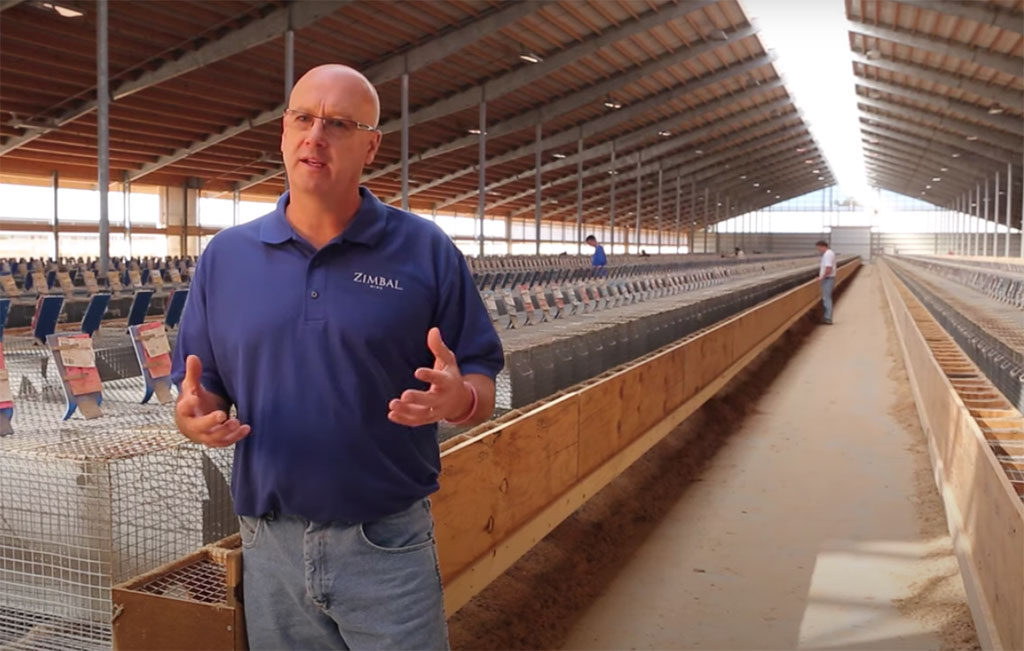 Raising mink is a lifestyle as much as a job, says Bob Zimbal, at his family farm in Wisconsin.
"When we come out in the morning, we look forward to feeding the animals and taking care of their needs," he says.
"Sixty years ago my grandfather and my father started Zimbal Mink. Mink had not been domesticated for so very long, so there was a learning process how to care for the animals and feed them. As I child, I always helped on the farm, and my father taught me to pay attention to the animals and look at their health and each individual mink's needs.
"The great thing about raising mink is that we can feed them proteins not used for human consumption, the parts of food animals that people don't eat. So we're recycling what would otherwise be wasted. All our mink feed is processed on-site, in our own feed kitchen, so it's as fresh as possible.
"We work with nutritionists, because throughout the year, the minks' needs are always changing. When a mink is reproducing, its requirements are different than when it's growing or furring. So our food is sent weekly to a laboratory to have it analyzed to make sure that we're meeting the needs of the mink."
SEE ALSO: A year on a mink farm. Truth About Fur.
"We have a brand-new, state-of-the-art facility. We can open the roofs and sides and the air will flow through the building, to keep it cooler in the summer. But also we can close it up in bad weather in the winter to protect the animals from the environment.
"This facility is designed to make the mink comfortable, but also make it efficient for the people that are caring for the animals. So the way the bedding is put into the pens, the way they are kept clean – things like that are designed with what's comfortable for the animal, but also what is efficient for the employees."
There's a lot more involved in producing beautiful mink than most people understand!
SEE ALSO: Facts about fur farming. Truth About Fur.

Maria Reich – "The Fur Boss"!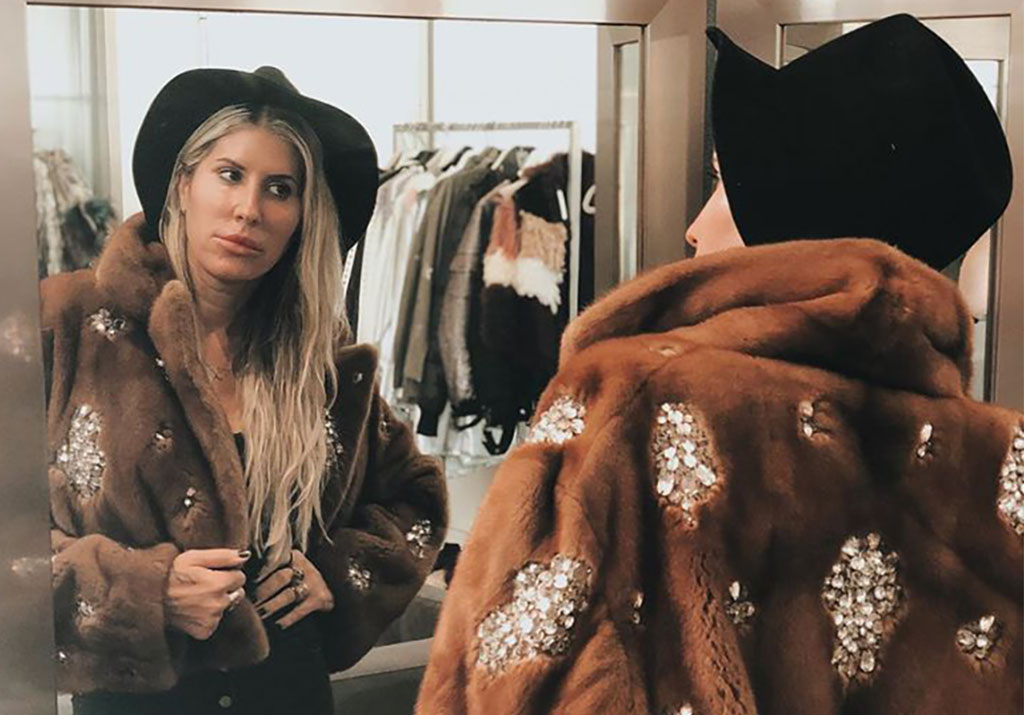 Maria Reich — aka "The Fur Boss" — is the dynamic CEO of ER Fur Trading, Oscar de la Renta Furs, and Reich Furs in New York City.
"This is the heart of the fur fashion business in the US," says Maria. "There are more than 1,500 people working in fur and affiliated businesses in New York City."
"Our company was started by my late husband's grandfather, Charlie Reich, who arrived here from Poland in 1938. He fought in World War II, and then returned to start Reich Furs. His great-granddaughter, Samantha Ortiz, is now president of the company.
"I am a single working mom, and small businesses like ours are the heart of New York. We are a design-driven company and we directly employ 20 people, but we also work with – and provide work for – many other New York Garment District companies: designers, manufacturers, wholesalers, retailers.
Every scrap is used for something and never goes to waste. We are constantly finding new ways to use and re-use fur!
"We are a fully integrated company. We do everything here, from developing new designs, to producing apparel and accessories, which we offer directly to consumers.
"When it comes to fur fashion, there are plenty of misconceptions. It is more than just a luxury product, it is also a highly regulated and sustainable industry.
"Many of our clients come in with their great grandmother's fur coat, wanting it restyled and modernized. There are not many materials you can do this with. We also up-cycle a lot of our furs. Every scrap is used for something and never goes to waste. We are constantly finding new ways to use and re-use fur!"
Whether she's designing a new collection or sharing her life with over 40,000 Instagram followers, Maria is constantly striving to inspire.
SEE ALSO: New York fur ban: Furriers fight to save sustainable industry. Truth About Fur.

Nick Pologeorgis – Living the Dream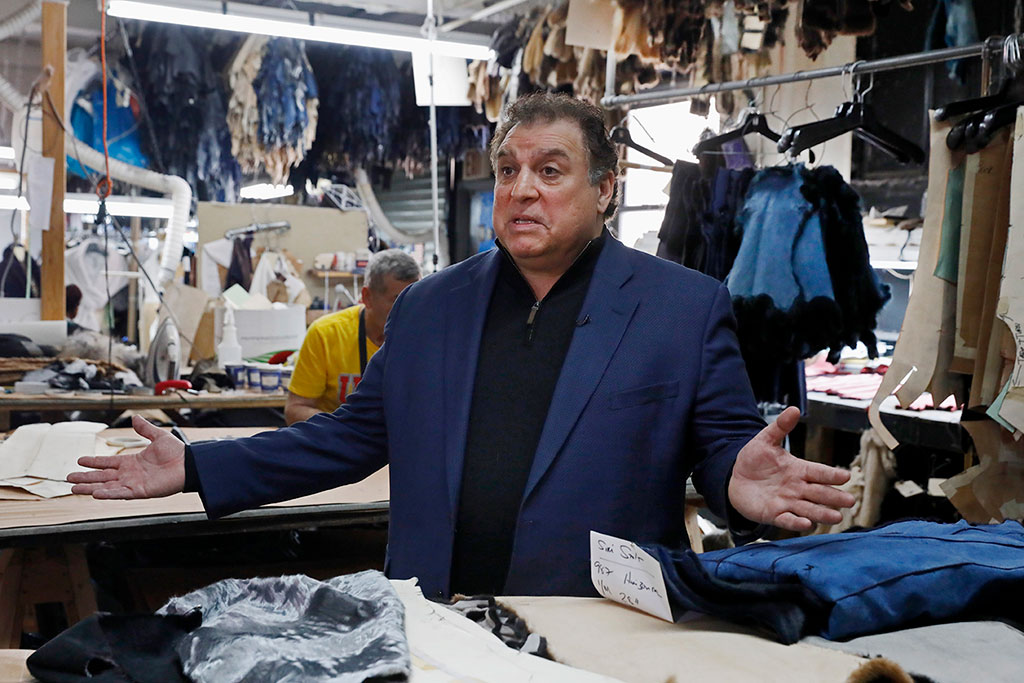 Nick Pologeorgis is a leader of the New York trade and one of North America's foremost high-fashion fur manufacturers. He also serves on the boards of the Fur Information Council of America and the International Fur Federation.
Nick's father, Stanley, started Pologeorgis Furs in 1960, after arriving in New York from Crete. He apprenticed in a fur workshop without pay and became a master fur craftsman. He was one of the first furriers to forge relationships with top international designers, collaborating with Pierre Balmain from 1970.
Nick joined the business when he finished his degree in finance at Boston University, in 1984. His sister, Joan Pologeorgis, who graduated from New York City's Fashion Institute of Technology, serves as vice-president in charge of production and is co-owner. It has been a family-owned and operated business for over 60 years.
"We love fur; we love making beautiful clothing with one of nature's most luxurious materials," says Nick.
The Pologeorgis story is the American dream. My dad built our company from nothing, through hard work and dedication.
Pologeorgis has made furs for a long list of celebrities, including Elizabeth Taylor, Aretha Franklin, and Rihanna. "We made a beautiful white mink for Serena Williams," he recalls.
"The business never stops changing. Fur is now used for accessories and for home furnishings, making it much more accessible to more people. Fur is even used to make felt for hats, and for rugs.
"Lifestyle is very important now too. There will always be the beautiful, classic garments, but you also want to have fun, not-so-precious pieces. The biggest trend is the mixing of fur with ready-to-wear fabric. How it all goes together is important.
"The Pologeorgis story is the American dream. My dad built our company from nothing, through hard work and dedication. Hard working, industrious immigrants continue to form the backbone of the fur market today. The fur trade supports thousands of families in New York and across America."
***
To learn more about donating to Truth About Fur, click here.