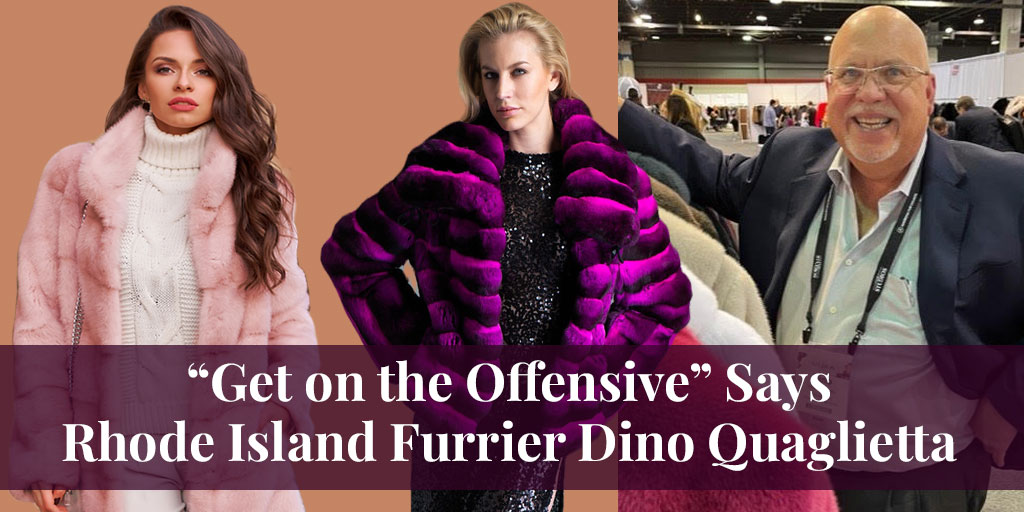 The proposed fur ban in Rhode Island has been defeated. The bill, HB7361/SB246, which, if passed, would have banned the retail sale of fur, was defeated last week when the Rhode Island legislature convened.
Even in light of the industry being outspent by the Animal Legal Defense Fund, the Humane Society and other groups, as well as a digital campaign and the overwhelming support the bill received in the house, it was not enough to get the bill passed.
SEE ALSO: US legislators should be promoting natural fur, not seeking to ban it. Truth About Fur.
Dino Quaglietta of Northeast Furs, a local retailer in Warwick, has been engaged in fighting the ban since it was first proposed. Upon learning of the ban's defeat, Quaglietta said, "It's great that we won, for sure! It was a hard-fought battle. Good news for Rhode Island, but outside of the industry, who knows about this?
"The industry needs to band together and get on the offensive. We need a spokesperson to get the word out to the public, not just talk to ourselves. We must convey all the positives of fur and show the public that animal welfare includes all animals and point to the hypocrisy of this movement; that putting on a fur coat is no different than putting on a pair of shoes.
"The industry has had so much negative press, we must do damage control to get to the minds of our customers. This is a quintessential freedom of choice issue. This bill will come up again next year when we'll have to fight it again. At least we got through this year."
The International Fur Federation-Americas, who spearheaded the fight, will continue to be engaged in Rhode Island with the unwavering support of Quaglietta and Northeast Furs.
Similar bills have been defeated in Connecticut, Massachusetts and New York – in both the House and the Senate.
SEE ALSO: "Fur Fights Back!" It's time for a strong industry communications campaign. Truth About Fur.
***
To learn more about donating to Truth About Fur, click here.