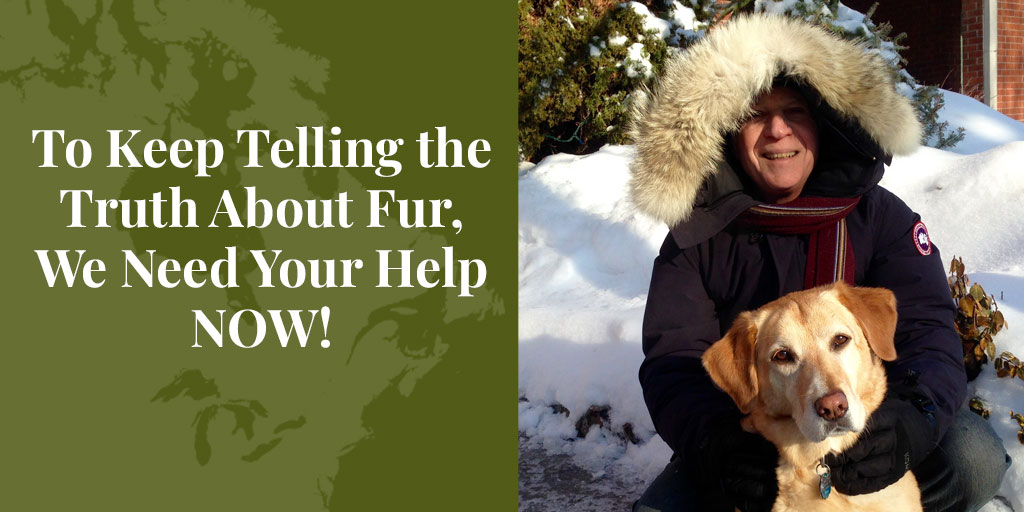 For the past four years, the small but dedicated team at TruthAboutFur has worked to tell the true story of our remarkable North American fur trade, while exposing the lies of animal-rights extremists.
We've made impressive progress. According to the traffic monitoring service Alexa.com, TruthAboutFur is, by far, the strongest on-line voice of the fur industry … world-wide! As of February 9, 2020, Alexa ranked TruthAboutFur at 254,839 in terms of global Internet traffic. No other fur industry site ranked higher than 1,000,000.
Unfortunately, our ability to continue fighting is now seriously threatened. Market conditions and political battles in the US have slashed the industry funding that supported TruthAboutFur.
If you think the work of TruthAboutFur is important, we need your help now!
For the first time, we have added a "Donate" button to our website, blog, and Facebook page. Pressing that button can help TruthAboutFur continue its important work. Or if you prefer to donate by cheque, click here for information.
Your help can make a real difference. If every one of our 70,000 Facebook followers donates just $2, or 10% of them donate $20, we can maintain TruthAboutFur.com for the coming year.
Our budgetary needs are astoundingly small for so powerful a platform, and clearly no one is getting rich from this work! We can do it only because everyone in our little team is passionate about defending our industry.
But we can't do it alone. The International Fur Federation helped us get this far, but now we need your help to continue fighting.
Thousands Finding Accurate Info – Every Day
Here's a snapshot of what we have achieved so far:
TruthAboutFur.com now attracts between 30,000 and 50,000 visitors a month. That's more than 1,000 people finding accurate pro-fur information each and every day!
Fully one-half of our visitors are from the US, which matters because this is where the battle over the future of fur is the fiercest. About one-quarter are from Canada, and another quarter are from around the world, mainly Europe.
Our audience is 50/50 male and female, so we're reaching both genders — and we are speaking to young people, with the largest segments being between 18 and 45 years old. This is important because it is among millennials and the younger Generation Z that the battle of ideas is being fought the hardest.
TruthAboutFur is increasingly used by journalists, political researchers and others to get the industry's side of the fur story.
We've achieved a lot, but we can't stop now. With militant activists pressuring designer brands, retailers and politicians, we are engaged in a ruthless war for the fur industry's very survival.
It's time to stand up for our remarkable heritage industry – for the thousands of hard-working men and women who maintain the special skills and knowledge of the fur trade.
Animal extremists would like nothing better than to see TruthAboutFur fall silent, so please take a moment to press the Donate button. Help us to keep working for you!