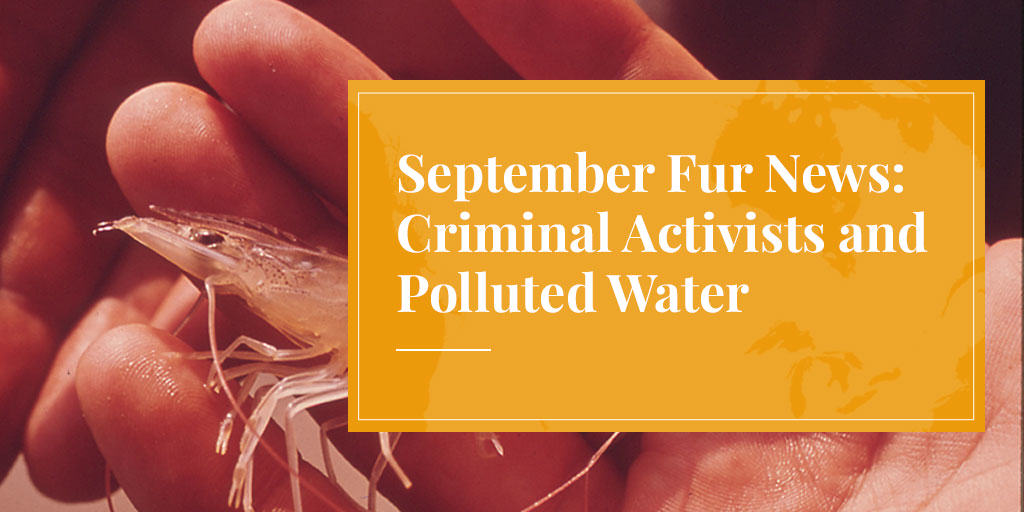 Let's start this month's roundup on a serious note – polluted water is serious, right? – and talk about synthetic fibres. Activists constantly promote fake fur as an alternative to real fur, but it is not a viable alternative. It doesn't keep you as warm, it doesn't feel as good, and it doesn't last as long. But worst of all, it is made from petroleum by-products, and synthetic fabrics are responsible for microplastic contamination in our food, in our water, and in the air. We are literally breathing in plastic pollution from synthetic clothing, and activists are still wasting their time protesting fur.
Speaking of activists doing stupid things, these Buddhist monks were fined for releasing lobsters into the ocean, because the creatures are now threatening the entire ecosystem. (They were not native to the area.) So now we are seeing not only microplastics in the polluted water, but destructive lobsters too.
This group stole a bunch of chickens from a small family farm – let's hope they are jailed. Other animal rights shenanigans from last month include Pamela Anderson's email to Canada Goose staff asking them to stop using fur (they've declined to do so), and these fashion week protests where activists were spitting on people (and the victims weren't even wearing fur).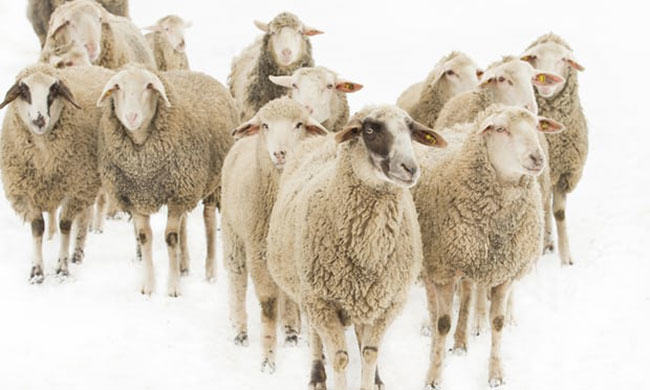 PETA has turned its attention to attacking the wool industry (pictured), but as this writer explains, shearing sheep is absolutely necessary and the activists don't know what they are talking about. It's nice to see the Huffington Post taking a break from its animal rights coverage to publish a piece about how the movement is hurting people to protect animals. We're no stranger to fighting off the AR's, and our senior researcher wrote a piece recently about his years of fighting the anti-fur activists.
Trapping Not Harmful to Animal Populations
While California is trying to ban all commercial trapping (a bad idea for a state that sees frequent coyote attacks on pets), we've published a piece on how animals that are trapped commercially have very healthy populations – proof that regulated trapping does not negatively affect animal numbers. That said, we do think that trapping is best done out in nature, not from your sofa.
We were happy to hear that seal meat is back on the menu in Canada, this time in Montreal, and that one of fashion week's most talked-about celebrity outfits featured a fur coat.
Speaking of fur coats, these Canadian mink farmers are organising a winter coat drive – adding to the mountain of evidence we have that fur farmers aren't the evil people activists make them out to be. But then activists don't talk to farmers or visit farms, and as this writer explains, visiting a fur farm can only change your perception of fur farming for the better.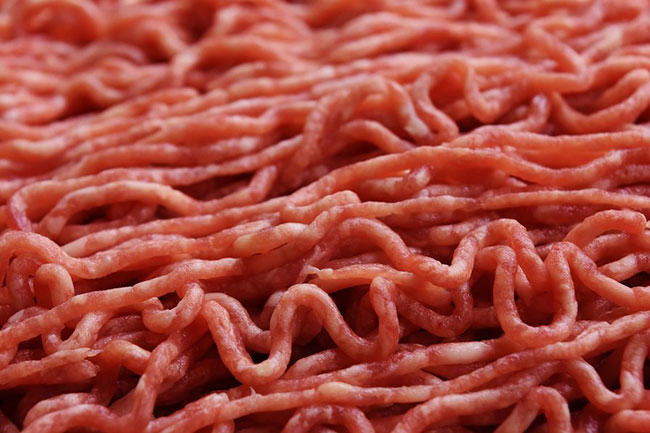 Let's end this roundup with a few of the other surprising stories we read last month (though nothing is as shocking as the microplastic-polluted water and air story we mentioned above):
Someone is trying to grow leather using biotechnology (and no animals).
Someone else is trying to make animal-free meat (pictured).
Hunters and vegans have a few things in common. (Trust us, this is a good read.)
And lastly, the least surprising story of the month: a feature on why people gave up veganism. (Hint: it's because they didn't feel well on a plant-based diet.)