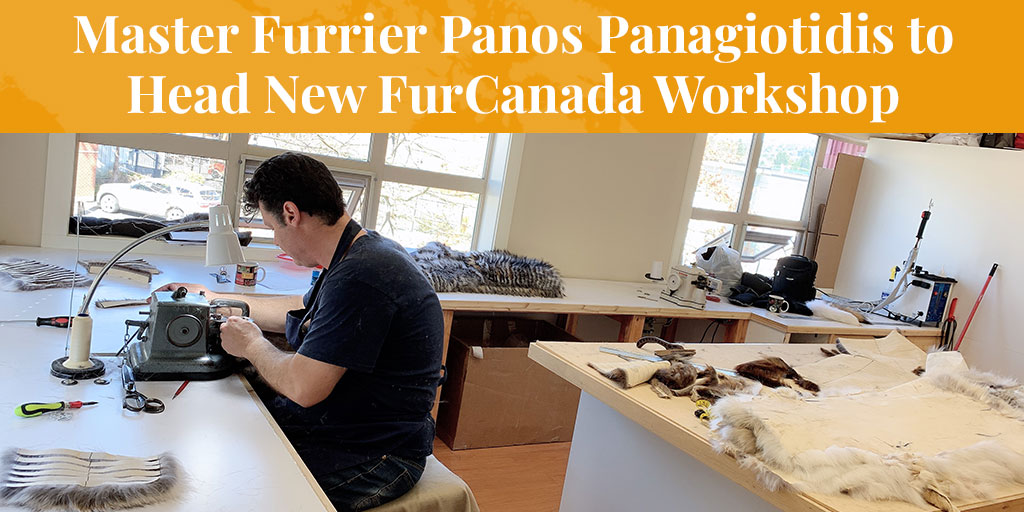 As CEO of FurCanada I am thrilled to announce that our very own master furrier and production manager Panagiotis "Panos" Panagiotidis is running a new series of workshops for aspiring designers at our facilities in Nanaimo, BC. Panos has teaching credentials from the Fur School of Kastoria, Greece, and three decades of experience in the fur trade, in Europe and now here in Canada. He is knowledgeable and resourceful, and his skills are beyond measure.
Before I talk about our new workshops, let me tell you about my journey with Panos. It all started In early 2014 when I contacted Professor Pia Blomström of the Centria University of Applied Sciences in Pietarsaari, Finland. She was teaching a wide-range of world-class degrees and workshops designed to further the knowledge and understanding of fur designers and furriers from around the world.
Later that year my partner and I flew to Helsinki to attend a sale by Fur Harvesters Auction held in conjunction with Saga Furs. After the auction concluded, we took the train to northern Finland to meet Pia. We toured the university and fur workshop, and met some of the students and even the mayor. My reasons for meeting with Pia were twofold: to gain knowledge on running workshops, and to seek out one of her students to join us in Canada as a furrier. Our then long-time furrier from Vancouver, Achilles Michoulous, was wanting to retire soon, so I needed to act quickly and find a replacement.
"Is This a Joke?"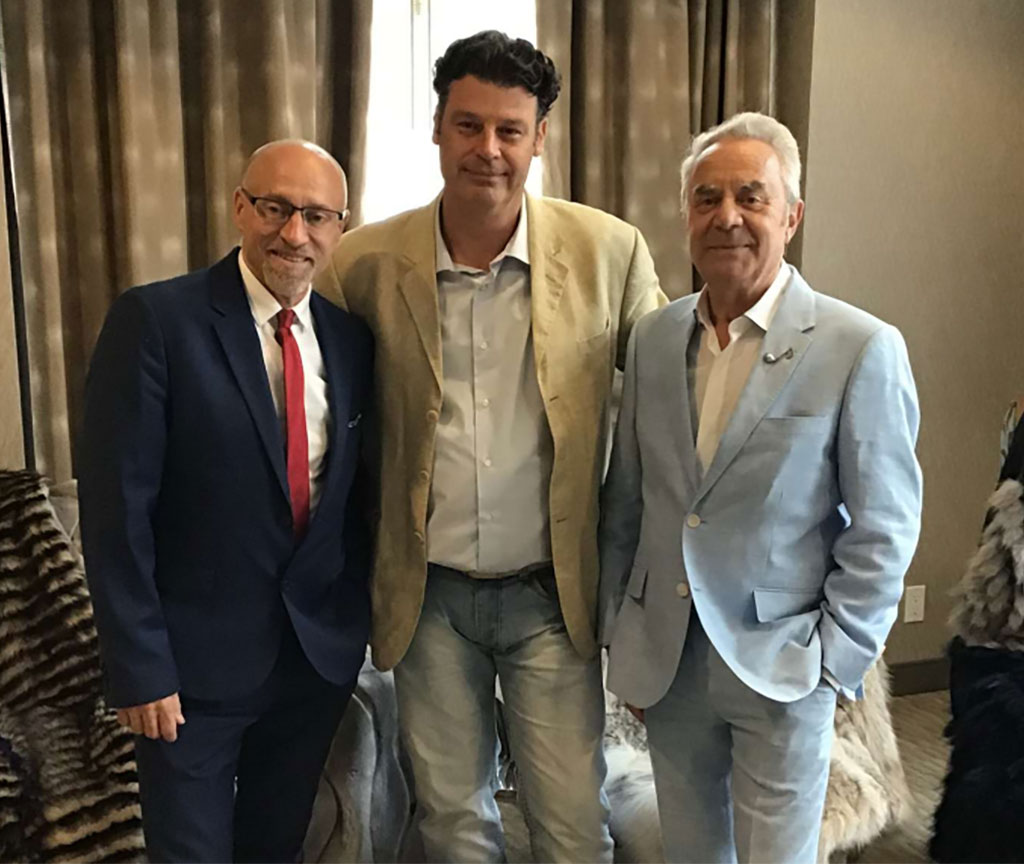 After trying unsuccessfully to attract one of her former students, Pia called her good friend at the Royal College of Art in London, Professor Vasilis Kardasis. "There's this guy," she explained, meaning me, "who is seeking a furrier to join his team in Western Canada. But he doesn't manufacture garments. All fur companies produce garments, but not this guy! His main lines are home decor and taxidermy."
The good professor told her, "Pia, I have the right person for Calvin. I'll call you in a few days and let you know the results." The person he had in mind, of course, was Panos, with whom he had created, produced and taught the Greek Summer Fur School program for seven successful years.
Well those "few days" turned into a month or so, because when Vasilis first called Panos, it didn't go quite as expected! Vasilis thought this position in Canada would be a good opportunity for Panos and his family. But Panos just started to laugh and continued laughing for the next five days! "Is this a joke?" he asked Vasilis. "A trick question? Are you drunk? What's wrong with this Calvin guy? Doesn't he know how to advertise for a furrier in Canada? There's a furrier on every street corner in Canada. Canada is the fur trade!"
But that was only half the joke.
Eventually Panos arrived in Nanaimo to join our team, and for his first two years we hired an apprentice to assist him. The apprentice was shaping up so well, with talent and attention to detail, that Panos wanted to send her to the Summer Fur School in Greece. So he called the powers that be in Europe to discuss the process of sending a young lady as an apprentice furrier to the school. Needless to say, they were shocked by the request and asked Panos if this was a joke! Canada had not produced a furrier in decades, we were told.
It's not strictly true that Canada has not produced a furrier in decades, but it's not far wrong. So that's the whole joke, and it could make a blog post all on its own!
Ultimate Goal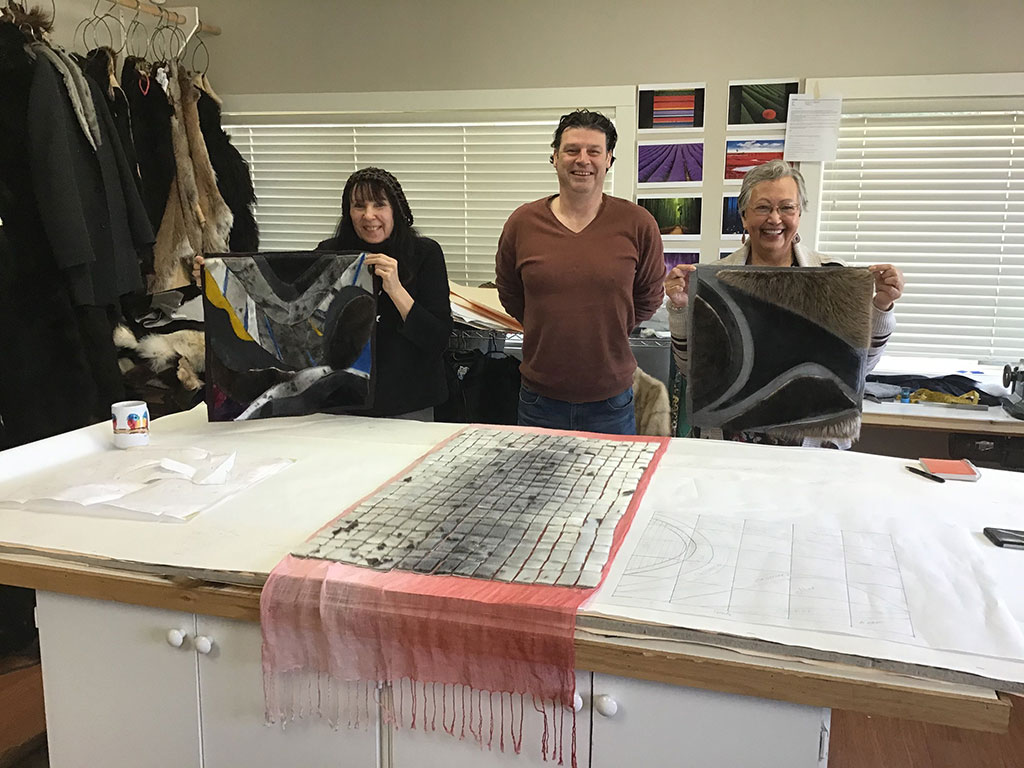 Since Panos arrived in Nanaimo in 2019, we've embarked upon producing our 10-day Learning Hub of Education & Design School in conjunction with West Coast Indigenous First Nations, and now we have our new five-day workshop.
We've always kept Vancouver Island University, Nanaimo in the loop on our various programs, as they requested, as our ultimate goal is to produce a Bachelor of Business Administration (BBA) degree majoring in fur, located in British Columbia.
Young fur students can then take their degrees and become furriers, fur designers, or marketers of fur products, and take their knowledge and love of fur back to their home communities in rural or urban Canada. They can introduce fur to their friends, family and the general public, one person at a time.
We believe this is an important part of ensuring the future health of Canada's fur trade. For several decades now, many of us – myself and FurCanada included – have been so busy chasing export sales that we've forgotten to pay attention to our domestic market. Our workshops are one of many stepping stones for students to learn how to work with fur and then, hopefully, convince the Canadian public to continue buying home-grown fur products.
Our New Workshop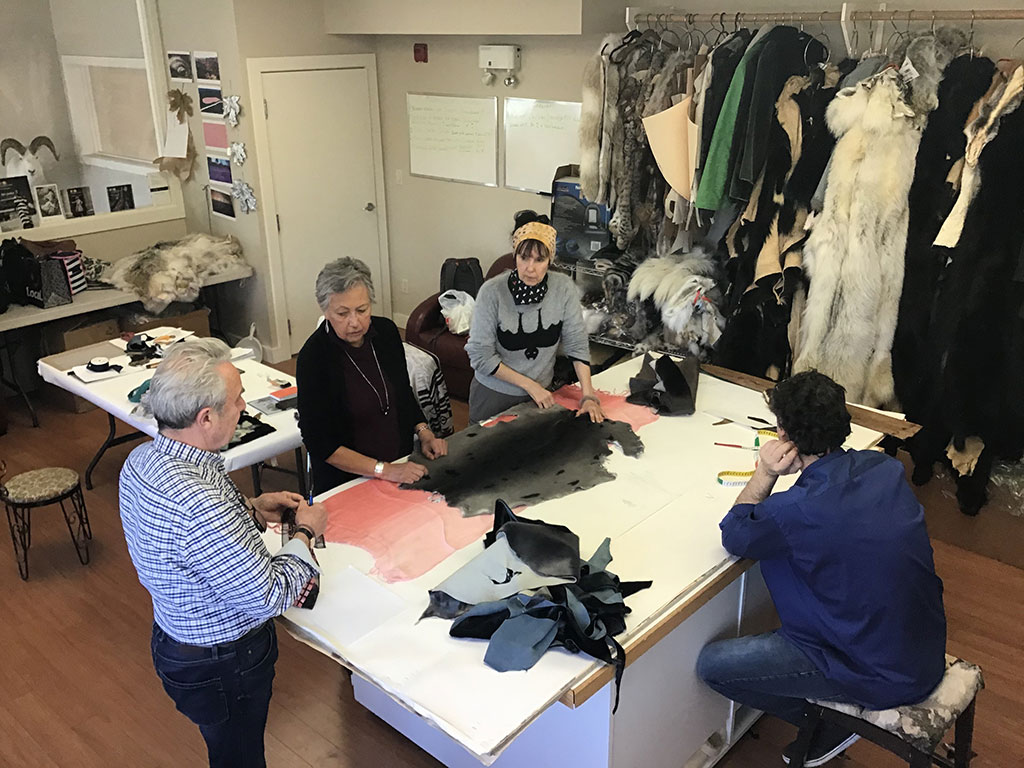 So here's what we're offering in our new workshops:
Program period: October 2021 to April 2022.
Duration of each workshop: Five days.
Class sizes: There are a minimum of three students per class, and a maximum of seven.
Levels: Students are divided into three skill levels from novice to expert, with no mixing of levels. To help us pick the appropriate level, participants first fill out a questionnaire about their current level of knowledge and skills.
Skills to be taught include: Treating furs before they can be used, grading, pattern making, cutting with a furrier's knife, opening skins, repairing damaged skins, blocking, sewing by machine and by hand, and caring for and cleaning the final product.
Skin types: Students will work with seal, beaver, fox, wild mink, Canadian sable (marten), bobcat and lynx.
Covid-19 protocols: All participants must be fully vaccinated. Social distancing and other safety protocols are observed.
Cost: A course costs 892 CAD inclusive of tax, with a 200 CAD deposit due at registration time and the balance payable on arrival. Refreshments and all fur supplies are covered, but accommodation and travel are at the participants' expense.
If you would like to learn more about our new five-day workshops studying under master furrier Panos Panagiotidis, please visit FurCanada's website.
***
To learn more about donating to Truth About Fur, click here.