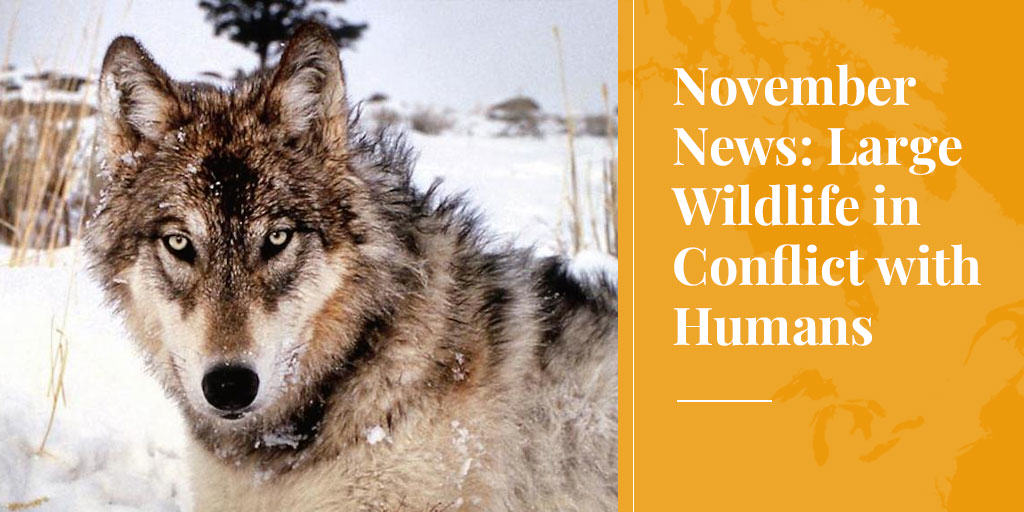 Some populations of large wildlife appear to be thriving, on both sides of the Atlantic, which is great from a conservation viewpoint, and sometimes good for hunters and trappers, but usually not so good for the people who live alongside these dangerous animals.
One species of large wildlife that's causing conflict across North America is the "urban coyote", so it's fortunate that the market for coyote pelts is strong, thanks in large part to Canada Goose's coyote-lined parkas and their imitators. In Saskatchewan, producer of some of the finest coyote pelts, trappers are now setting records. The coyote harvest in 2017-18 was the highest on record, accounting for a staggering 83% of all income from wild furs. Not surprisingly, the number of trapping licenses issued was also up, which the president of the Saskatchewan Trappers Association, Wrangler Hamm, says is a national trend.
Staying in Canada, experts still can't agree on whether polar bear populations are going up, down, or sideways. Most authorities, including Environment Canada, say the overall trend is down, but Inuit in Nunavut say there are so many now, they're a threat to human safety. A proposed management plan, to go to public hearing this week, calls for a relaxation of hunting restrictions.
Meanwhile south of the border, the US House of Representatives has passed a bill that would remove gray wolves nationwide from protection under the Endangered Species Act and open them to state hunting and trapping seasons. Farmers and ranchers won't be celebrating just yet though. Similar bills have passed the House in recent years but stalled in the Senate.
And over in Europe, it's great that conservation programs for wolves and bears are working, but inevitable that conflicts with humans, in particular farmers, are increasing. In France alone, wolves killed 10,000 sheep in 2016. Now the EU has promised to stick taxpayers with the bill for compensating farmers for any damages, plus costs for electric fences and guard dogs. Culling has its supporters, and that support will only grow the more successful these conservation programs are.
Plastic Clothing No Good – All Agreed?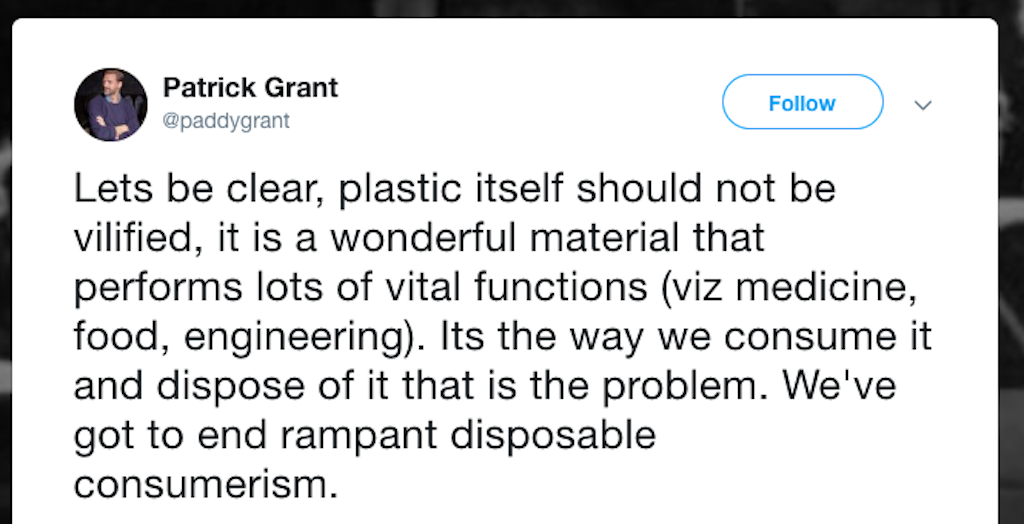 The opinion now appears to be unanimous that plastic fast fashion, including most fake fur, is bad for the environment, but it bears repeating until everyone gets the message. Remember, the revelation that plastic microfibres are turning up everywhere has only been on everyone's lips for a couple of years. So it's bitter-sweet to learn that plastic has now been found in the poop of fur seals and, inevitably, humans.
Blogger and influencer Samantha De Riviziis, a.k.a. Lady Fur, told Italian wire service ANSA that purveyors of plastic clothing must be more honest about what they're selling. "There's a lot of confusion," she says. "Designers should communicate more clearly with consumers, defining what it means to be 'organic', 'eco', 'green', 'fur-free', 'vegan' and 'eco-fur', because it doesn't always mean respect for the environment."
One designer who got a dressing down for setting a bad example is Stella McCartney. Wittingly or not, McCartney is promoting faux leather made of plastic, says British fashion designer Patrick Grant. "Almost certainly Stella is using the very best alternatives [to real leather], but the problem is that all the people that have seen what she's doing have copied her and polyurethane has taken off as an alternative to leather. But it is bad s**t: the way it's made and the way it doesn't biodegrade." Grant has also Tweeted words of wisdom about where the real problem lies (see above).
Truth About Fur Audience Growing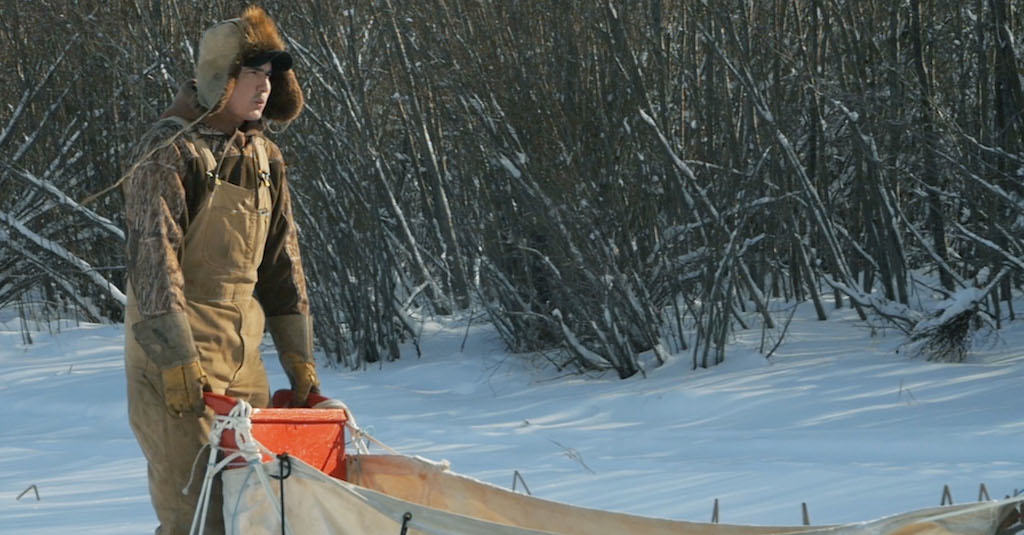 Truth About Fur wants to reach as wide an audience as possible, so we were elated that our blog posts in November were among our most popular ever.
Our senior researcher, Alan Herscovici, discussed everything that society stands to lose if the recent spate of fur retail bans spreads beyond California. "The recent surge in anti-fur campaigning makes me feel angry, but also very sad," he writes. "Angry, because most anti-fur rhetoric is so completely misinformed and malicious. Sad, because the public debate about fur is based on a grotesque caricature of the fur trade that completely ignores the unique knowledge, skills, culture and, yes, values maintained by this remarkable heritage industry."
And Derek Martel of the Fur Institute of Canada interviewed proud Cree trapper Robert Grandjambe, who is also the focus of a new CBC documentary, Fox Chaser: A Winter on the Trapline. "People need to better understand the importance of what trappers do, because I don't think they get it," says Grandjambe. "We must educate people to understand that everything the trapper does contributes to a natural and sustainable way of life and the environment, and is crucial for the culture and health of our communities."
Thank you to all our readers who "Like" and "Share" our posts on social media, and please consider joining our 64,000 followers on Facebook and let us know what you think.
Looney Tunes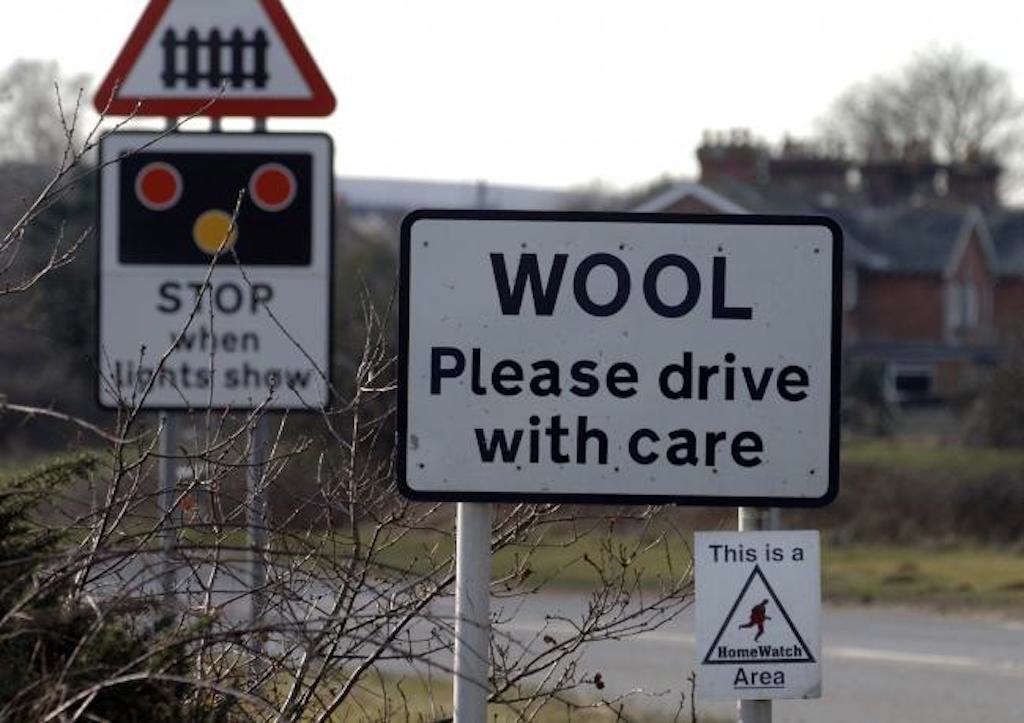 People have been saying for years that we should ignore PETA's publicity-grabbing stunts, but the media were all over this one so it's too late. PETA wants an English village called Wool to change its name to Vegan Wool because its current name "promotes hideous animal cruelty". As PETA no doubt anticipated, the village council refused to even discuss this stupid proposal, but heh, PETA got its free column inches!
Equally absurd was a lady guest on the TV show Good Morning Britain who got torn apart by host Piers Morgan. According to this animal lover, guide dogs for the blind are unethical because the dogs haven't given their consent to be used in this way!