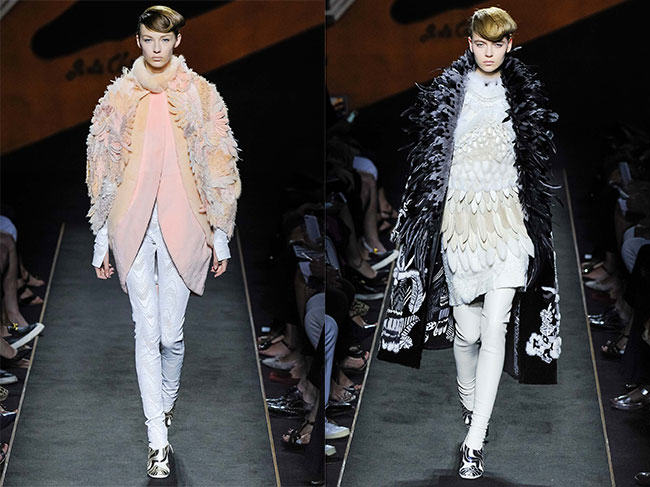 Karl Lagerfeld celebrated 50 years with Fendi on July 8 by putting on an Haute Fourrure show, the first all-fur show in the history of the Paris Couture Shows. If further proof was needed that fur is now firmly embedded into mainstream fashion, this was it.
Fendi's Fall 2015 Haute Fourrure show was impressive in every way possible. Set in Paris's glamorous Théâtre de Champs-Élysees on the third night of couture fashion week, the show's 37 looks were a display of some of the finest skins and fur techniques in the world.
The collection featured both modern silhouettes and traditional coat shapes, adorned with fox tail trains, fur flowers, and textures that resembled feathers and prints. Some favourites over here at Truth About Fur included a pink and peach coat with fur-feathered raglan sleeves, and the dress version in white and cream underneath a beautiful and dramatic intarsia coat (both above).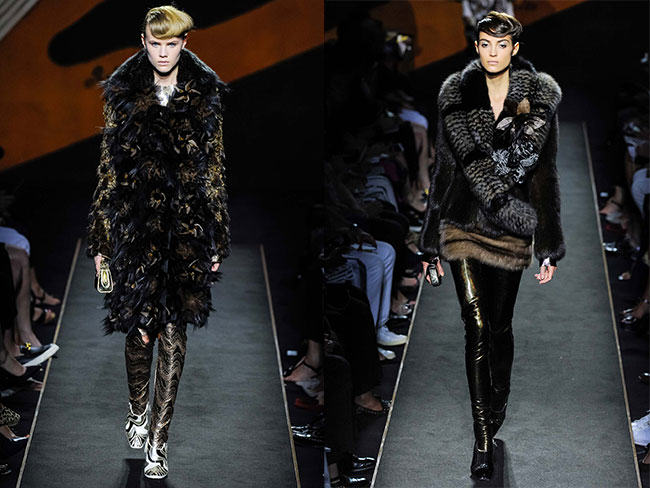 Cherry Sundae Year for Fur
The Fendi show is the cherry on the sundae in a year that saw fur almost everywhere. In fact, 70% of the North American and European designer shows this season included fur. (For a full list and collection review, visit the blog Fur Insider.) Designers have clearly been seduced by this most luxurious of materials and by the innovative techniques that allow them to be creative with fur like never before.
Equally important, designers like to be reassured that the fur they use comes from animals that were treated humanely. As next-generation designer Jason Wu said in this recent New York Times article, designers can now source furs with the assurance that animal welfare standards have been respected.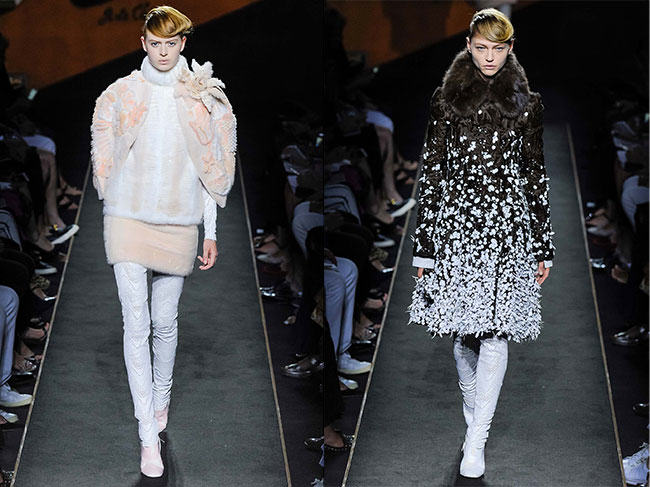 Celebrities, high-profile models and bloggers are also embracing fur. In fact, four of the five top models who first launched PETA's "I would rather go naked …" campaign have all appeared in fur since then.
The trend is so strong that even activist groups are now obliged to admit that, despite all their efforts, fur is stronger than ever. As Ecorazzi commented in this recent post, "Well, this sucks. From the looks of the recent Paris runways, fur is definitely not going anywhere anytime soon."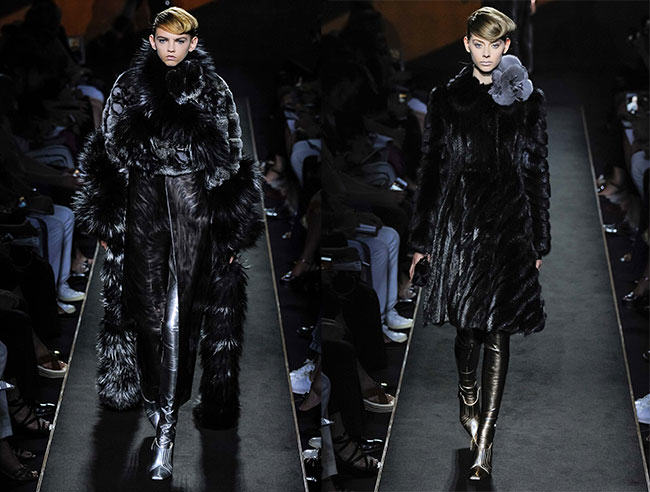 Sales Figures Soaring
Consumers are clearly feeling reassured too, because sales are soaring.
Figures developed by Price Waterhouse Cooper for the International Fur Federation show that the global fur trade is now valued at more than $40 billion worldwide – roughly the same as the global Wi-Fi industry. Global fur retail sales are estimated at $35.8 billion, and total employment in the fur sector numbers over one million. This is not negligible for an industry that is made up of mostly family-run farms, independent trappers and skilled artisans.
The industry is especially relevant for North America, where it accounts for more than $1.3 billion in sales annually and provides income for more than 100,000 people across the continent.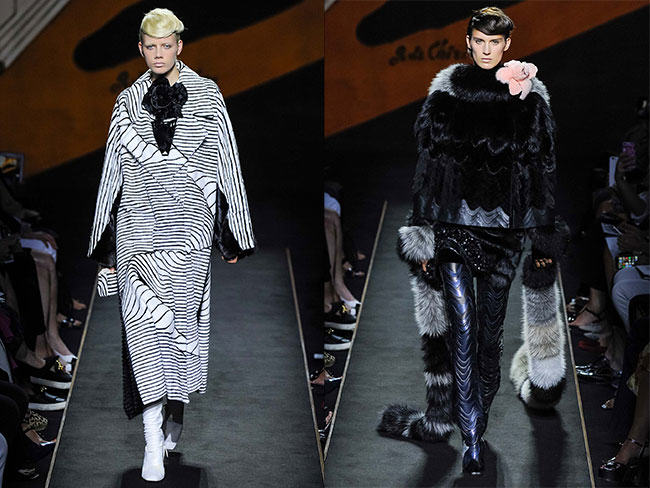 The fur industry is clearly doing a better job of informing customers that they are making an ethical fashion choice. The message that the modern fur trade is a responsible and sustainable industry is being promoted by a number of groups including IFF (Origin Assured), the new FurEurope … and in North America with our own Truth About Fur campaign!
There are many arguments in support of fur, but Lagerfeld has said it most succinctly, so it is appropriate to let this great designer have the last word: "In a meat-eating world, wearing leather for shoes and clothes and even handbags, the discussion of fur is childish!"
All images from Style.com, see the entire show here.