1
Fur production:
Farming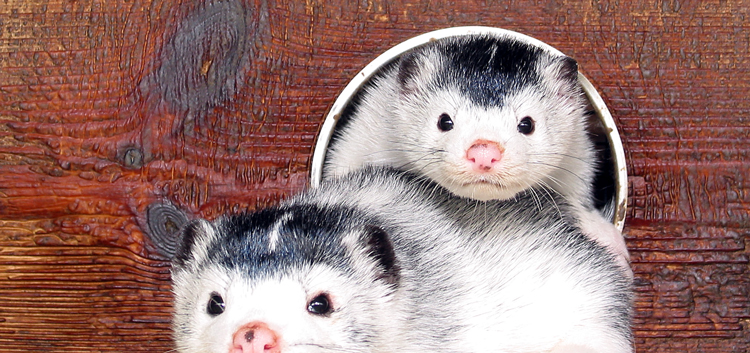 The farming of mink was pioneered in the USA more than 150 years ago, during the Civil War, at Lake Casadacka, New York. The first attempts to raise mink in Canada were recorded in the 1870s, by the Patterson Brothers, in Richmond Hill, Ontario.
Though originally taken from the wild, after more than 150 generations (more than 3,000 human years) farmed mink are now considered to be a domesticated animal. Through careful selective breeding, North American farmers have developed a wide range of beautiful, natural fur colours. Farmed mink are, in fact, quite different than their wild cousins. They are considerably larger and tamer. More information on mink biology, behavior, range, reproduction.
Farmed mink is the single most important fur type produced in North America today, in terms of the number of pelts produced and the value of the fur. 
In the United States as of 2020, there are some 120 mink farms producing 2 million pelts a year, with a farm-gate value of US$80 million. (Source: Fur Commission USA.)
In Canada as of 2020, there are some 60 mink farms producing 1 million pelts annually, worth about CA$50 million. (Source: Canada Mink Breeders Association.)
The need to provide farmed mink with a comfortable and stress-free environment, clean water, balanced diets, and overall good health remain the same year round. But some important activities change with the seasons.
There are four main periods of activity on a mink farm: