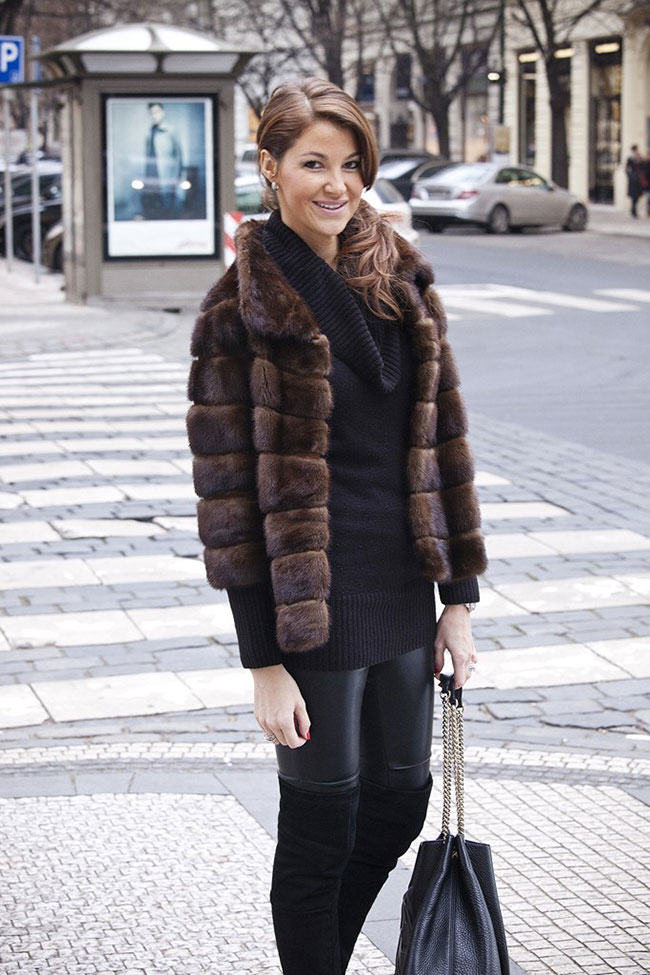 Welcome to 2015 and our first Fur In The News roundup of the year! Coming up: all the best news articles in January.
While we got all caught up in the trapping and farming side of things (pardon the pun!) – Women's Wear Daily reminded us that fur is all over the streets of the fashion capitals of the world.
And the international media sure have caught on to the fur story. The Financial Times, The Telegraph, Harper's Bazaar, Toronto Life, and Style Caster all posted articles questioning whether it is acceptable to wear fur. We are thrilled to see that all of these articles are leaning towards a YES!
Education made news in the fur world this month. The CBC did a feature on an Ontario couple who are teaching their children to trap and skin animals, which got a lot of attention and comments. One of the US's most prestigious art schools, the School of the Art Institute of Chicago (SAIC), has launched its first program for fur designers. This is a significant confirmation of the importance of fur in fashion, and other schools are expected to follow SAIC's example. We've also learnt of a few groups and courses teaching trapping skills to the young, including the No-Name Gang in Wisconsin, a fur-handling workshop in Montana, this trapping course in Ontario, and this friendly trapper who wants to teach his trade to whoever is interested.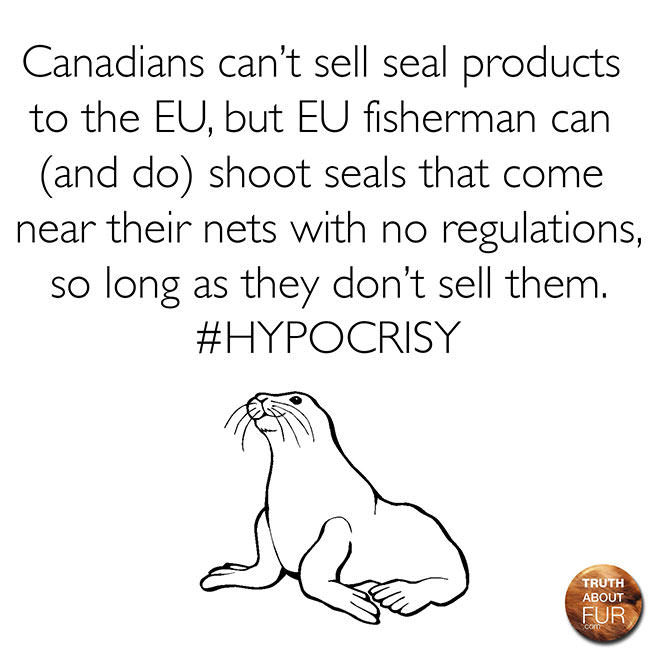 The auctions are picking up – seal skin did well in Copenhagen, Nova Scotia mink farmers are optimistic, and Northern Fur Harvesters are hoping for a stable 2015.
While the UK may be known for being quite anti-fur, we are thrilled to see its two leading ladies, Kate Moss and Queen Elizabeth, are both fans of this beautiful, luxurious product.
And let's not forget the environmental argument: here is a great article highlighting that the "cruelty-free" option is rarely the environmentally friendly one.
We featured a few "day in the life" articles, like this one about a wildlife officer in Ohio, these trappers in Missouri, and this local veteran who spends his time trapping beavers.
Here are some interesting facts we learnt this month:
Beavers are now responsible for global warming! Ok, maybe not the ONLY ones responsible, but still …
You can knit mink (and make mink yarn.)
The National Museum of Denmark is putting on a major exhibition on fur. Entitled Fur: An Issue of Life and Death, it is on until Feb. 22. Here's your excuse to visit Copenhagen!
And the antis continued their hypocritical tirade against us nature-loving fur folk. Here are a few of the quotes summing up their rude and often-threatening attitude towards us:
"What I don't respect are hypocrites who rail about 'killing poor, defenseless animals' while chowing down on a juicy sirloin or fried chicken leg. Until they wipe the grease off their chin and start living on tofu and bean sprouts, they should button it up." From an article in the Lebanon Democrat.
"These are the same people who supposedly care so much about animals," Chaney said. "But they'd rather kill a chef than a duck." From a chef who likes to cook with foie gras, from the Huffington Post.
"Unless you're going to be vegan and not wear a leather belt, you can't be hypocritical about wearing fur." A great article from the Edmonton Journal including some good fur coat storage tips.
"I hope you (expletive) die a miserable death (expletive) …" A fantastic opinion piece from the FDL Reporter explaining that death threats have no place online. We agree!
But let's end this round up with something fun: proof that people who wear fur are fun. Cheers to this guy from Winnipeg!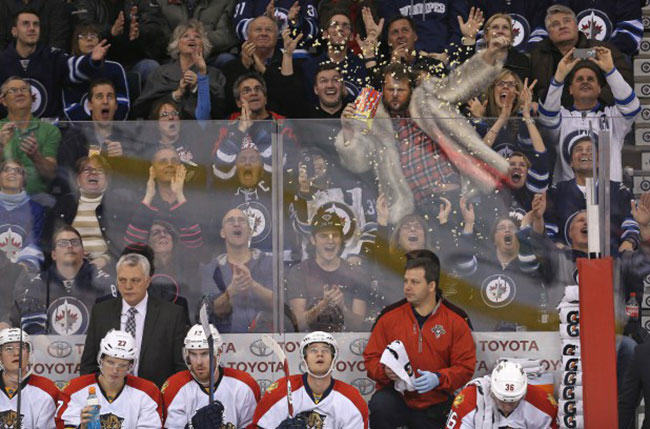 Want to get the Truth About Fur blog straight into your inbox, including our Fur In The News roundups? Sign up here.