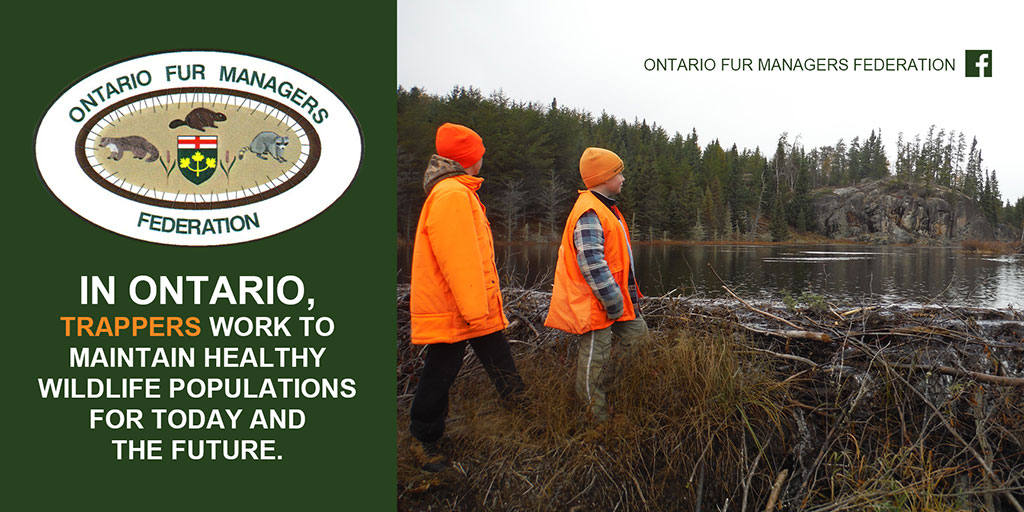 Hoping that trapping associations across Canada will be inspired to follow suit, the Ontario Fur Managers Federation (OFMF) is launching a billboard campaign to raise public awareness of the roles trappers play in wildlife management and pest control. It also hopes to correct misunderstandings about trapping created intentionally by animal activists.
Animal rights groups have long been spreading falsehoods about the trapping of furbearers, in particular that it is unnecessary and cruel. Trappers have defended themselves, with support from wildlife managers, conservationists, and consumers who appreciate the unique qualities of fur. However, some people – in particular those living in cities with limited access to nature – continue to be misled by activist misinformation. It is against this backdrop that the billboard campaign kicks off this September.
In the first wave of the campaign, the OFMF will erect six billboards at border crossings between Ontario and the US, strategically selected for their heavy traffic. (Slow-moving drivers have more time to look!)
The OFMF hopes to generate media interest in telling stories that reflect the truth about trapping, and that this will inspire other trapping associations across Canada to follow suit, turning it into a national campaign. If all goes well, the Fur Institute of Canada – a leader in research on humane traps and an authority on furbearer conservation – will be standing by to provide coordination as needed.
Key Message
There are many positive stories to tell about trapping, but the opening salvo in this campaign will focus on one in particular. The message on the billboards is simple, but hopefully thought-provoking: "In Ontario, trappers work to maintain healthy wildlife populations for today and the future." The OFMF hopes discussion of this key message will then lead to discussion of related topics like protecting property, habitat, and public health.
Ontario trappers assist in the management of many furbearing species, among them the large populations of beavers and raccoons, and the far scarcer wolverines.
Beavers: There are now believed to be more beavers in Ontario than ever before, but this success story has a downside: the dams of over-populated beavers can flood homes, roads, fields, and forest habitat. Managing beavers is complex, and involves the co-operation of trappers, private landowners and government agencies.
Raccoons: Raccoons are found in most parts of Ontario where the habitat is suitable and winters are shorter. Managers rely on hunters and trappers to keep the numbers at an optimum level, and thereby minimise two particular problems associated with over-populated raccoons: damage to crops, notably corn; and rabies. Both raccoons and foxes carry this deadly disease, and can pass it on not only to humans, but also livestock and pets.
Wolverines: Trappers are often called upon to assist in conservation efforts, such as for wolverines. These solitary carnivores are listed as a threatened species in Ontario, and so cannot be killed or captured. Among the threats wolverines face are degraded or fragmented habitat, and falling prey to wolves and mountain lions. Trappers assist wildlife managers by keeping a close eye on the health of wolverine habitat, and by controlling predators.
Other key talking points the OFMF is keen to discuss are:
Humane traps. Contrary to claims by animal rights activists, tremendous advances have been made in trapping technologies and methods in recent decades, as required under the Agreement on International Humane Trapping Standards (AIHTS);
Saving taxpayers' money. Many furbearer populations must be managed whether activists like it or not. By letting trappers keep and sell the furs, the cost to taxpayers of wildlife management is reduced;
Controlling predators of livestock. Trappers are often asked by livestock farmers to control predation by coyotes. Particularly vulnerable are calves and lambs;
Fur is sustainable. Unlike synthetic materials made from fossil fuels, fur is a renewable natural resource. Fur apparel and accessories can be restyled and repaired, and after decades of use can be thrown into the garden compost where they quickly biodegrade.
SEE ALSO: Reasons we trap. Truth About Fur.
Spokespeople
Three Ontario trappers are on standby to handle media inquiries.
Lauren Tonelli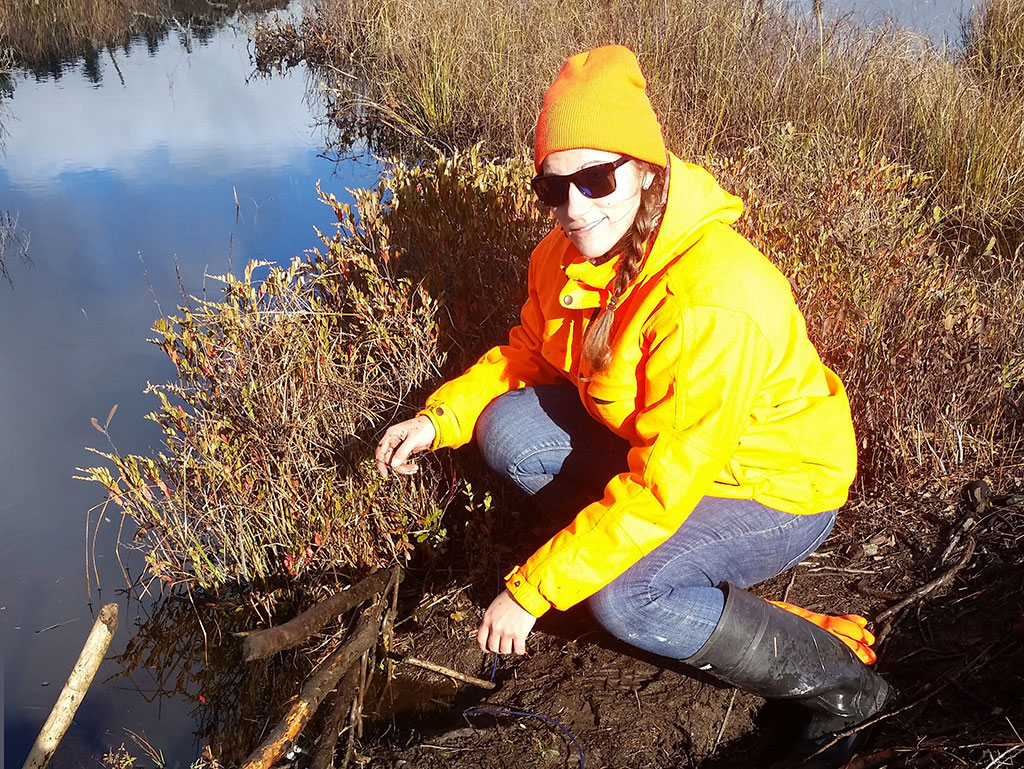 Lauren Tonelli is a third-generation trapper from Iron Bridge, currently living in Sault Ste Marie. She holds a Bachelor of Science in Biology and has worked in the environmental/wildlife management field for almost a decade. This August, she took over as the new general manager of the OFMF.
"I am a passionate angler, hunter, and trapper," says Lauren, "and I want to ensure that the opportunities and experiences I have had are available for generations to come. Teaching the public to understand and appreciate the importance of trappers will go a very long way to securing the traditions of trapping in Ontario for all current and future trappers."
Robin Horwath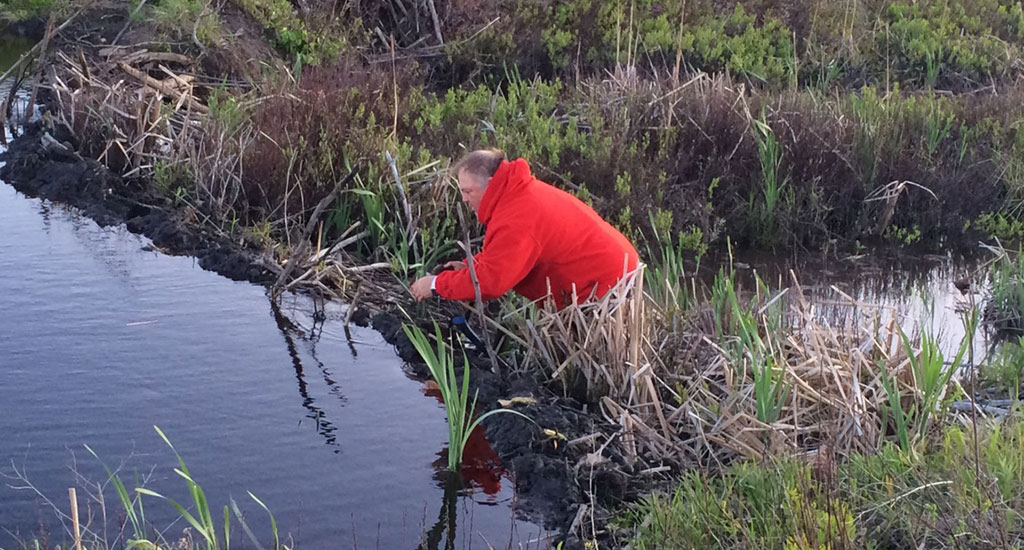 Robin Horwath hails from Blind River, and continues a family trapping tradition that started with his two grandfathers. From 2010 until this August, he was general manager of the OFMF, and until this June he was also chairman of the Fur Institute of Canada.
"I dream of the day when trappers once again are recognized and valued by the general public as great stewards of the land," says Robin. "Trapping is a vital tool for managing furbearers to achieve healthy sustainable populations, to protect infrastructure, and control the spread of disease, which is important not just for the animals but also for humans."
SEE ALSO: Robin Horwath – Trappers are "great stewards of the land". Truth About Fur.
Katie Ball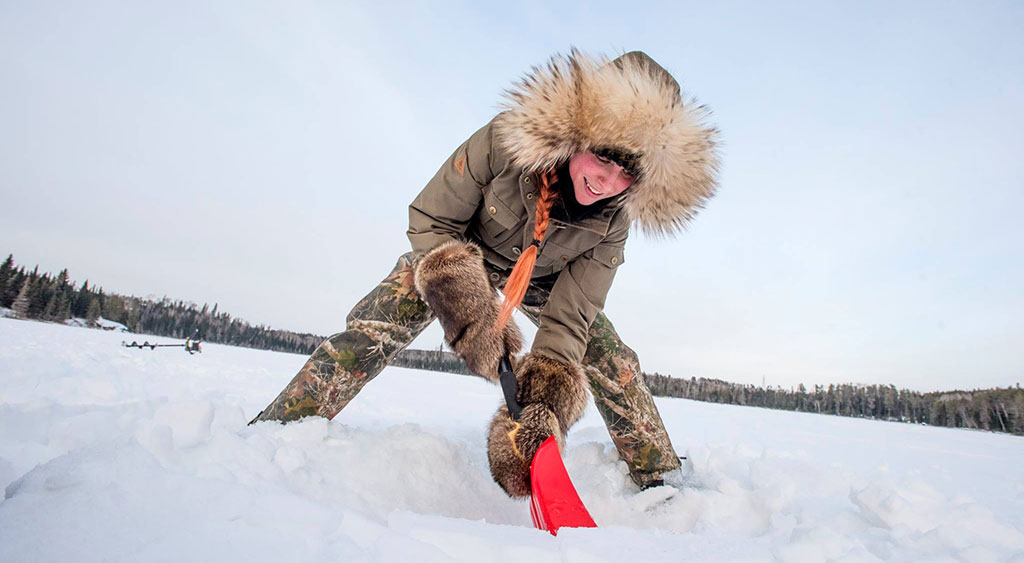 Katie Ball is a trapper from Thunder Bay, who also runs Silver Cedar Studio, designing and making fur garments. In addition to being a director of the OFMF, she also represents the Northwestern Fur Trappers Association, the Northwestern Ontario Sportsmen's Alliance, and Fur Harvesters Auction.
Katie is a firm believer in explaining to non-trappers why the work of trappers is so important. "I have found that by talking to the public, educating individuals on our regulations, and standing behind our ethical practices, most get a bigger picture and realize that we are not out to destroy animal populations with archaic trapping methods. We are out helping maintain a healthy balance in nature."
SEE ALSO: "Fur is in my blood" says Katie Ball, trapper, designer, advocate. Truth About Fur.
If you would like to see one of the OFMF's billboards for yourself, they will be up from September 5 to October 14, and come in two formats: traditional, and digital or virtual. Traditional boards will be placed in Sarnia on Nelson Street, and in Sault Ste Marie on Trunk Road. Digital boards will be displayed in Kingston on Gardiners Road heading to Highway 401; Fort Erie on Queen Elizabeth Way, 100 metres from the Peace Bridge; Windsor on Gayeau Street; and Thunder Bay on the corner of Memorial Avenue and Harbour Expressway.
For further information, or to arrange an interview with any of OFMF's spokespeople, please contact general manager Lauren Tonelli at 705-542-4017 or [email protected].
***
To learn more about donating to Truth About Fur, click here.