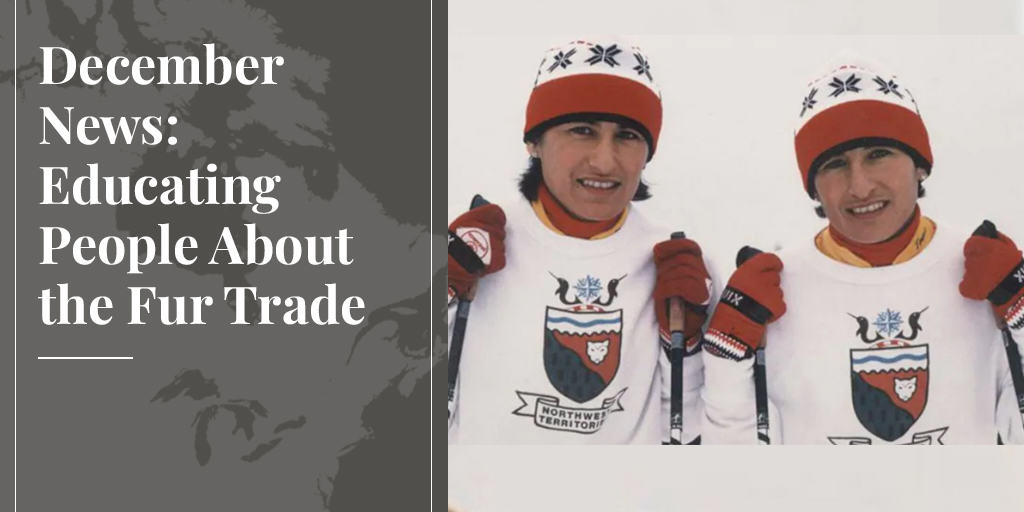 Educating people about the fur trade and related lifestyles can take many forms. Sharon Firth, a four-time Olympian and Northwest Territories skiing legend, is lobbying senators and members of Parliament to incorporate fur into the next Canadian Olympic uniform. Firth and her late twin sister Shirley were the first female Indigenous athletes to represent Canada at the Winter Olympics. "The last time they had real fur was the 1972 Olympics and I'm proud to say that I was there wearing real fur on my parka," Firth told CBC. She specifically called out the red parkas worn by Canadian athletes at the 2010 Olympics, which were adorned with fake fur. "The fur industry has a history in the North and then to have fake fur on coats, that's crazy. We're not plastic people. It's pitiful."
In New York, the public High School of Fashion Industries has revived its teaching of working with fur, with all materials provided by Fur New York. The school is located just south of the city's old Fur District, once home to more than 450 fur businesses. Now only 130 remain, employing 1,100 people, many of them nearing retirement, and Fur New York is eager to see new workers enter the trade.
Meanwhile, the Nova Scotia association Women that Hunt has started serving meals of wild meat to families who use local food banks and shelters. Helping the Hungry is a joint initiative of the hunting community and Feed Nova Scotia, which allows hunters to donate a portion of their deer, moose or bear meat to help feed families. In turn, Women that Hunt hope to educate and inspire women and youth into the hunting and fishing lifestyle.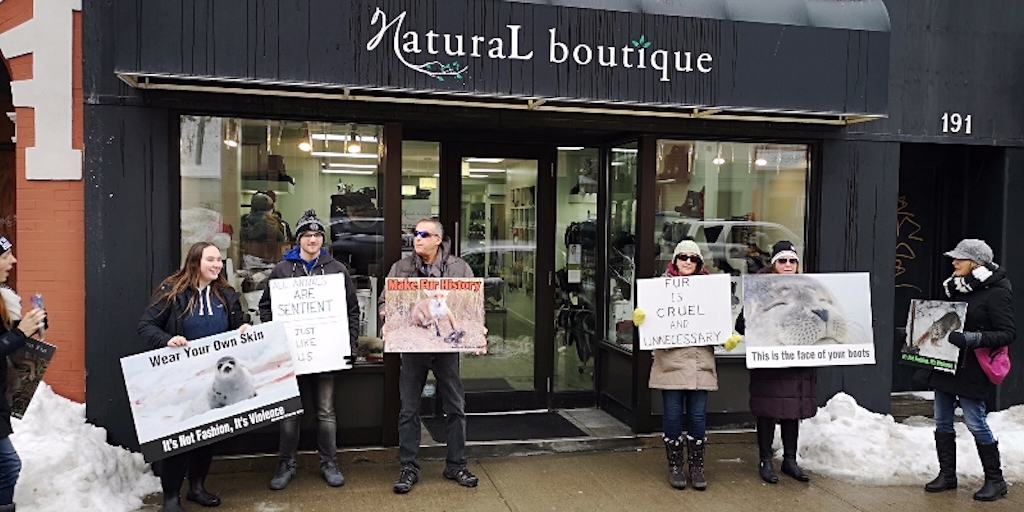 Or you can educate people by taking to the air waves, like Jen Shears, owner of Natural Boutique in St. John's, Newfoundland and Labrador, specialising in seal products. Shears has some choice words for protesters outside her store, calling them an "elitist cult" engaged in "a special kind of narcissism" based on "short-sighted emotion" and "racist and unsustainable beliefs." But at least business has been good. "Business has been booming the last couple of days thanks to the advertising that has come about because of these protesters," says Shears. "When you make a bunch of Newfoundlanders mad then they really support you and support the messages around the sustainable culture that we have here."
Chanel Drops Exotic Skins, but Continues with Responsible Fur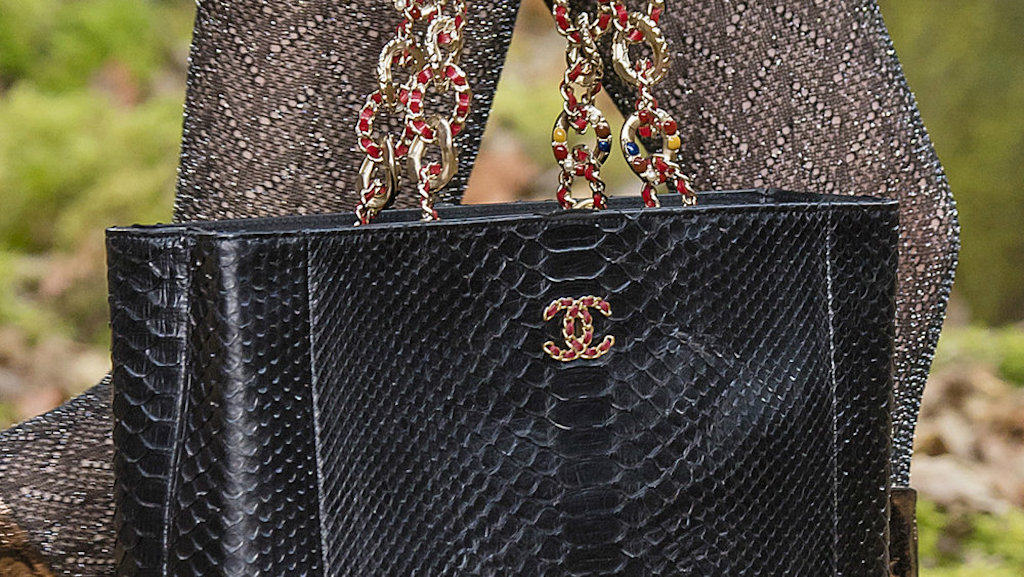 Designer brands are headline-grabbers when it comes to the debate about sustainable use and fashion. In 2017, it was Gucci's misguided justification for dropping real fur that focused media attention on the sustainability of real fur versus fake fur and other synthetics made of petroleum. A question inevitably raised at the time was how Gucci could justify dropping fur while continuing to use exotic skins like alligator and python. Gucci dodged the question, but that is harder to do now that rival brand Chanel has announced it will be dropping exotic skins while maintaining responsibly sourced fur.
According to a Chanel statement: "We are continually reviewing our supply chains to ensure they meet our expectations of integrity and traceability. In this context, it is our experience that it is becoming increasingly difficult to source exotic skins which match our ethical standards."
In reality, it seems to have been a purely business decision, less about ethical standards and more about Chanel's failure to maintain supply chains for top-quality materials. Business of Fashion said Chanel had simply been squeezed out of supply chains controlled by other brands, while Christy Plott, an operator of crocodile and alligator farms in Florida, told BoF, "This is 100 percent the case of Chanel being a loser in this market and being pushed out by Hermès, Kering and LVMH."
But whatever Chanel's real reason for dropping exotic skins, the principles involved in the conservation and sustainable use of crocs and pythons are precisely the same as those applied to some furbearers. It was thus important when representatives of the International Union for Conservation of Nature pointed out the positive role played by luxury skin markets both in conserving certain wild species and providing livelihoods for humans who live with and depend on these wildlife.
Fake Furs Shown to Share Problems with Other Plastics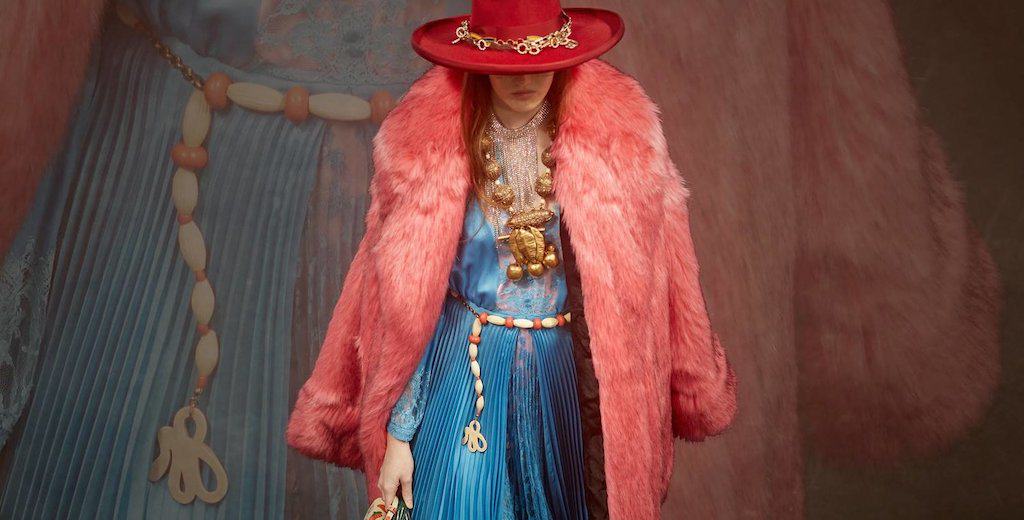 Meanwhile, the industry's effort to point out the serious problems with fake fur continues to gain traction in mainstream media, including WWD's "Plastic waste fuels the fire in faux vs. real fur debate," The Frisky's "How does faux fur compare to real fur coats", and The Independent's "Fashion industry turns a blind eye with unsustainable fake fur, says MP Mary Creagh." The debate is also being thrashed out on a local level in Dallas, Texas, where, despite the balmy temperatures, a furrier says he hasn't seen even the slightest dip in business over the last few years. "We have so much business we don't have to advertise," Marcene Reiss says.
Despite some attention being given to the environmental problems of fake furs and other petroleum-based synthetics, TruthAboutFur's senior researcher, Alan Herscovici, decries the paucity of facts and serious analysis in the media's coverage of the fur debate, and would like to see more in-depth coverage of fur's sustainability credentials.
Nonetheless, TheFashionLaw.com suggested that "The conversation about fur became far more nuanced in 2018." Most interesting, TheFashionLaw makes a case for an important view that's rarely heard in the media: that designer brands are dropping fur simply to increase profits. "Fashion companies can save a lot of money and increase their profit margins by making faux fur coats and selling them at a similar price to real fur coats," says one interviewee, journalist Alden Wicker. "The motivation is money, not altruism."
Another is "Fur and the necessity of consumer engagement". "Buying a faux fur coat does not make one an ethical consumer, and neither does eschewing plastic straws," explains Alison McArthur. "… Educating ourselves on these issues will allow us to become more conscious consumers and to make better informed decisions about our purchases. It would allow us to consider, for example, why many of us wouldn't wear real fur, but would be perfectly content to buy a leather handbag or shoes."
Bits 'n' Bobs
The US Congress has agreed to make it easier to kill sea lions to help protect runs of salmon and steelhead in the Columbia River and its tributaries. In addition to helping conservation efforts, this move is a rare case of introducing flexibility to the application of the Marine Mammal Protection Act, which has banned all takes of marine mammals since 1972.
According to John Zander of raw fur company Zander & Sons, China is playing an important role in the raw fur market, due to high demand for finished products and low dressing costs. "We know two things, one is there are a lot of Chinese who want to wear fur and second, the manufacturing end over there is a fraction of what it costs us. To dress a coyote here costs us $15. They do it for $6 in China. Over there they dress a muskrat for $1. Here it costs $6 which is more than the original price of the pelt."
And last but not least, here's a great video on trapping in Saskatchewan, with a focus on the role trapping plays in the conservation of wildlife populations.