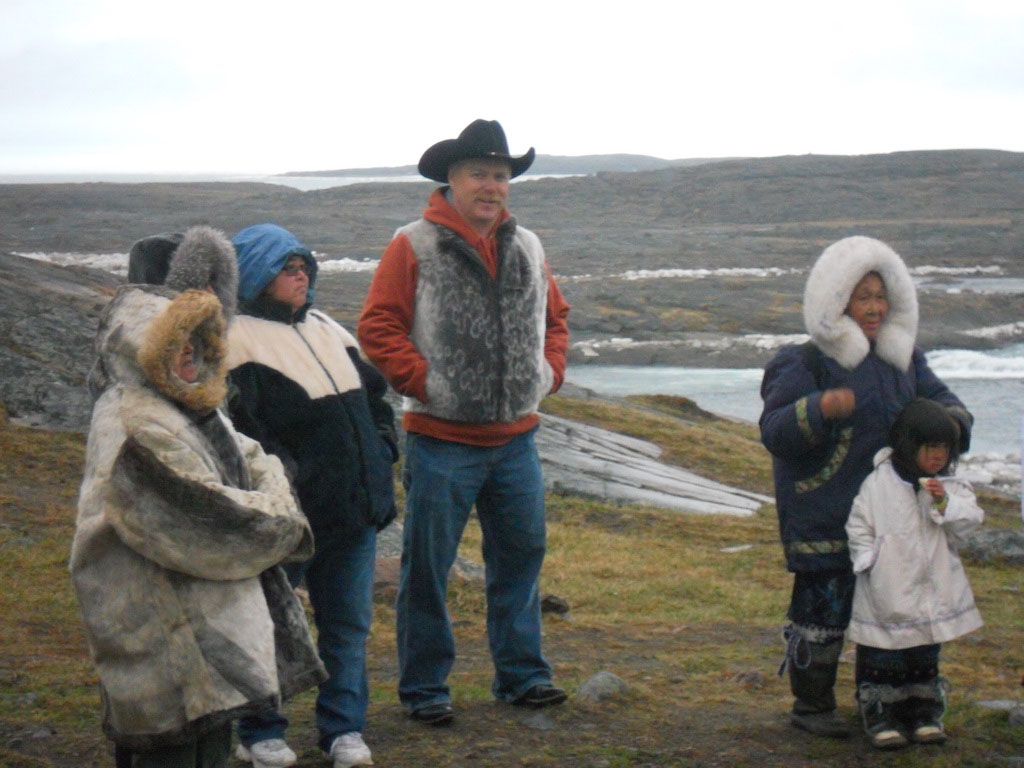 Trapper Jim Gibb in sealskin vest
Ontario trapper Jim Gibb proudly sports one of his ring seal vests in Iqaluit at the celebration of the seal.
Jim started trapping at 14 years old, and has had a registered trapline in the Timmins area of Ontario since 1983. He is a past president of the Timmins Fur Council which is one of the most active trapping councils in Ontario. He has been a certified trapping instructor since 1987, teaching courses in North Bay, Timmins, Bracebridge, Chapleau and Gogama. He has been involved with trapper training in Ontario, Yukon, North West Territories and Nunavut, holding numerous fur-handling workshops. He was heavily involved with Fur Harvesters Auction for 20 years sitting on the board of directors, and worked as the director of public relations for eight years. He is a member of the board of the Fur Institute of Canada, and of its Trap Research and Development Committee. (Updated: June 2018)
By Jim Gibb on Truth About Fur – The Blog:
The value of an active trapper: Maintaining trails, unplugging culverts, saving tax dollars. March 29, 2018.