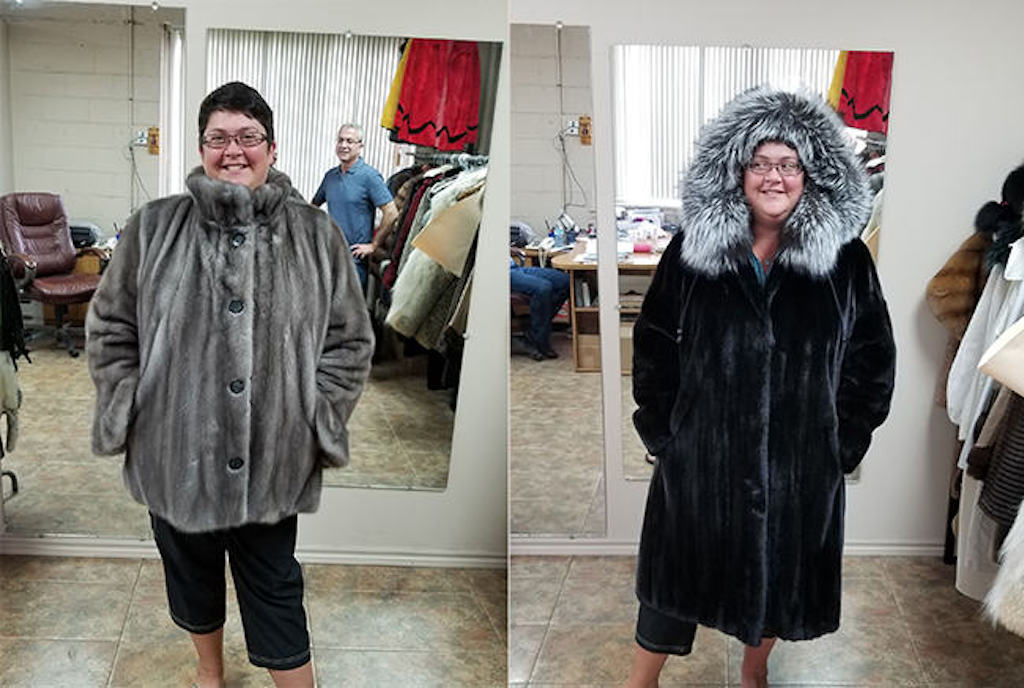 Nova Scotia fur farmer Christy Mullen
Christy A. Allen Mullen, from Weymouth, Nova Scotia, proudly sports her remodeled vintage blue iris mink jacket and a Blackglama coat made from pelts from her own farm.
"I would never have imagined that I would marry into a mink ranching family (in fact my sister and I married brothers!)," says Christy. "Nor did I know, leading up to my marriage, that I would find out that my great-grandfather Kenny was a mink rancher in the 40's.
"I begged for a mink coat for several years; my dream came true in 2010. I am now the proud owner of a 7/8 length Blackglama coat made from female skins from our farm. In the spring of 2017, I purchased a vintage Blue Iris coat in New Brunswick. My furrier in Montreal remodeled this into a beautiful new jacket that I could never have imagined owning! I wear my coats EVERYWHERE!! I have had many repairs done from being worn, and even had trim replaced because it was worn out. I am a proud ambassador of fur and our farm, everywhere I go!"
This photo is featured in our blog post Fur coat stories: "I wear mine everywhere!", March 22, 2018.