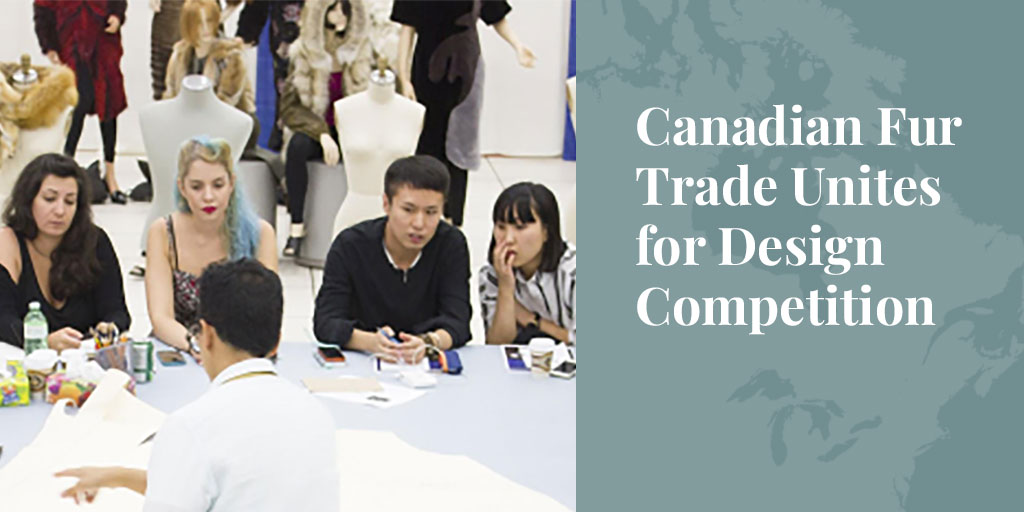 In response to an unexpected shortage this year of opportunities for aspiring fur designers, the Canadian fur trade has launched a whole new competition. Ten lucky winners of the inaugural Student Fur Design Competition will enjoy an all-expenses-paid week-long workshop, learning not only techniques for working with fur, but also why fur is a responsible choice in an age when we are all being called upon to wear sustainable and ethical clothing.
The competition was launched on October 28, but the deadline for entries is not until January 15, so there's still plenty of time folks!
What makes this competition special is that it's truly a group effort, with the list of contributors reading like a who's who of the Canadian fur trade. In alphabetical order we have the Canada Mink Breeders Association, the Fur Council of Canada, Fur Harvesters Auction, the Fur Institute of Canada, International Fur Dressers and Dyers, the Ontario Fur Breeders Association, the Ontario Fur Managers Federation, and the Seals and Sealing Network. Coordinating them all is Melanie Calandra, Managing Director of Canadian Relations for the International Fur Federation – Americas Region.
The workshop itself will be held at Ryerson University in downtown Toronto, under the auspices of Canadian Fur Atelier, a new name for an old hand, Farley Chatto, who is both a Ryerson professor and designer in residence at Four Seasons Furs.
Successor to Studio NAFA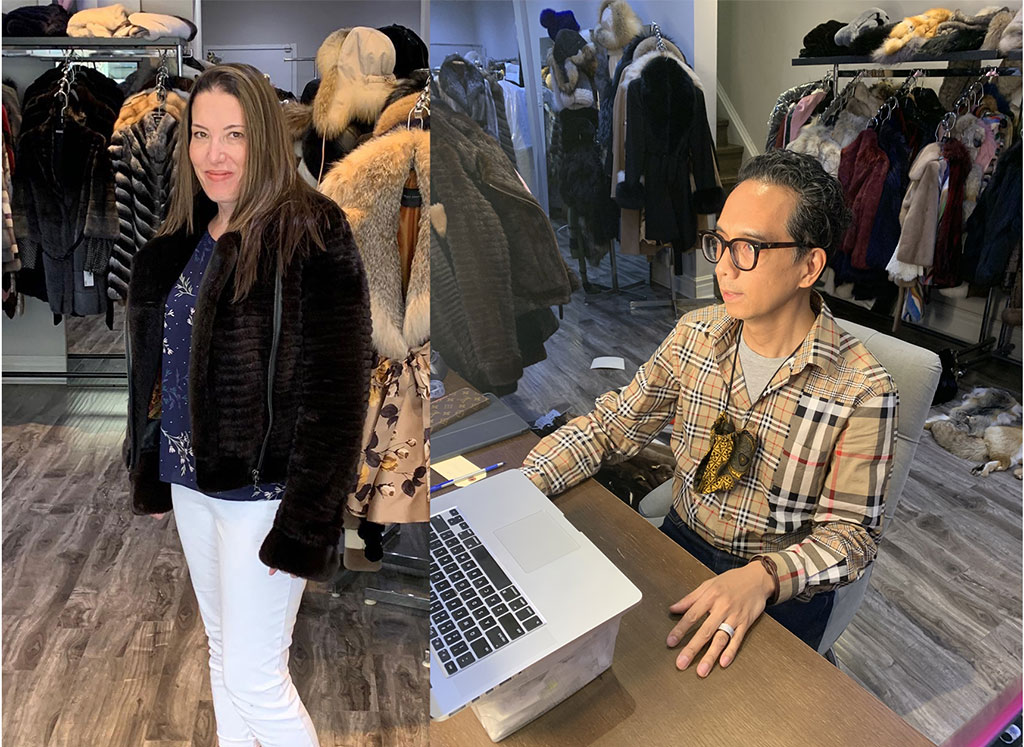 The competition is not so much a new idea as a response to fill a gap created by two major developments, explains coordinator Melanie.
"In 2007, North American Fur Auctions launched Studio NAFA, a series of annual workshops for aspiring fur designers, led by none other than Farley Chatto. But when NAFA closed its doors in 2019, that meant the end of the workshops too."
Then came Covid-19, and the fur trade's premier international design competition, REMIX, had to be cancelled.
"The International Fur Federation, which organises REMIX in collaboration with Vogue Italia and Vogue Talents, just couldn't go ahead due to travel restrictions," says Melanie. "And that was when we reached out to Farley and Fur Harvesters Auction with the idea of launching a whole new event."
Pandemic Concessions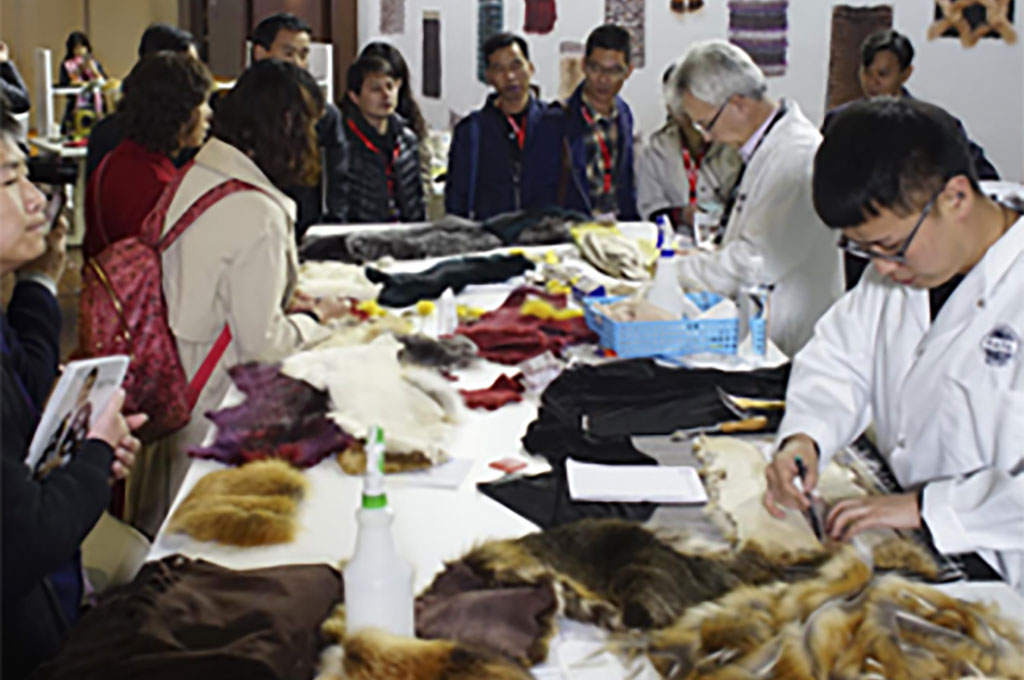 Still, concessions have had to be made to the pandemic. Unlike Studio NAFA and REMIX, which were both open to designers from around the world, for this year at least the Student Fur Design Competition will be strictly a national event, open only to Canadian students and recent graduates.
"When Covid-19 is behind us, who knows what the future may hold," says Melanie. "But for now, we are happy to provide an opportunity for our fellow countrymen at least."
Also reflecting life under lockdown, the competition stage – during which winners will be selected to take part in the workshop – will be held entirely online. Using their imaginations only and no actual furs, entrants will sketch three designs incorporating furs produced in Canada: mink, fox, beaver, raccoon, seal, muskrat, coyote, fisher and sable/marten.
Winners will then use those same furs for real at the Toronto workshop, which is scheduled for August, but no date has been cast in stone.
"Covid permitting, August is the target," says Melanie. "But of course our priority will be everyone's safety, so if we need to reschedule, we'll do so, no question."
Highlighting Sustainability, Ethics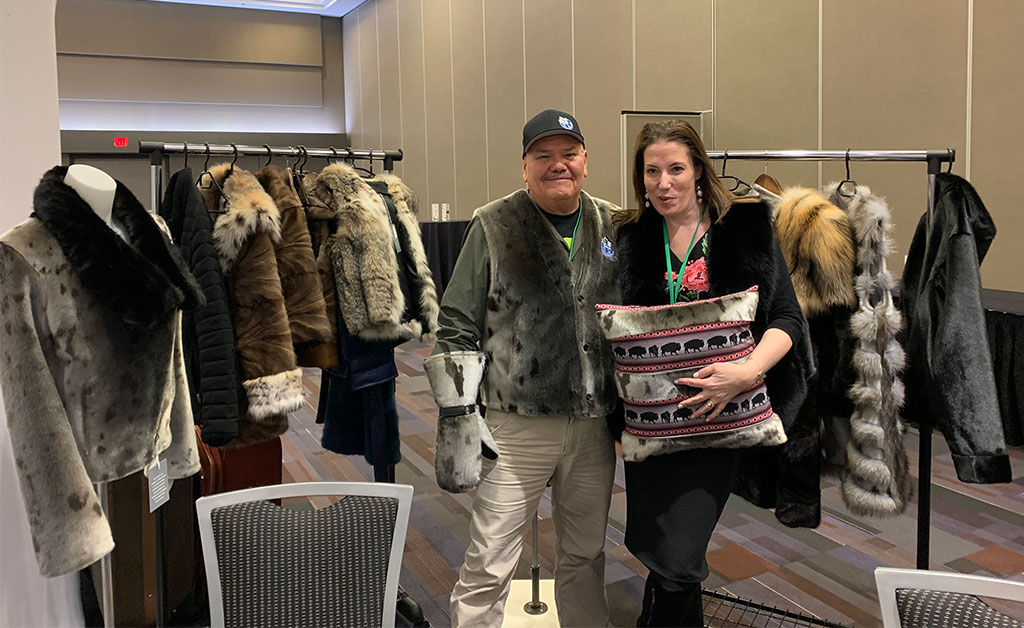 Aside from inspiring students to get creative with fur, the competition's organisers have another very clear goal.
"This is more than just a design competition," says Melanie. "Of course the workshop will cover fashion trends and innovative techniques for working with different furs, and we want participants to explore the versatility of this unique, natural material. But just as important, we want them to understand fur's environmental and ethical credentials."
Today's fashion industry is dominated by fast fashion, she explains, much of which is made of synthetic materials derived from petroleum. Petroleum is non-renewable and therefore unsustainable, its extraction and processing are polluting, and materials produced from it don't biodegrade.
"The fashion industry as a whole is now being challenged to be more environmentally responsible, and fur is one of the most environmentally friendly clothing materials around. So the workshop will look at the sustainability of fur in every area of the trade, from farming to trapping to dressing to manufacturing."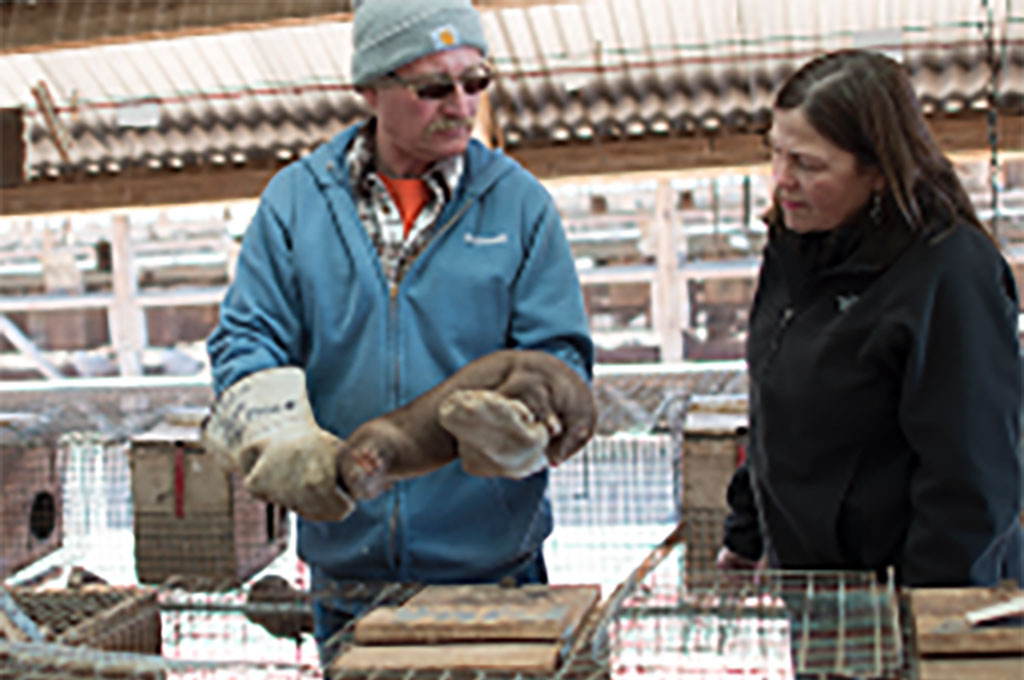 "We'll talk about the 52,000 tons of food waste Canada's fur farms divert from landfills each year, how the manure is used as fertilizer, and mink oil makes biodiesel. We'll talk about the role played by trappers in wildlife management and the protection of endangered species. We'll talk about the importance of trapping in keeping remote communities viable. And we'll put all this in the context of a fashion industry dominated by synthetics, and of the importance, now more than ever before, of shopping sustainably. Why buy a coat for a season when you can buy one to last a lifetime?"
The workshop will also examine the ethics of using animals for human benefit, with an emphasis on the importance of animal welfare.
"It is vital that fur designers of tomorrow know the realities of the modern fur trade so they are equipped to defend what they do," explains Melanie. "They need to know why fur is an ethical choice, and why the narrative pushed by animal rights groups is so misleading.
"Today's youth are a socially and environmentally aware generation, and our workshop will give future fur designers a solid platform from which to demonstrate why natural fur is the responsible choice."
***
To learn more about donating to Truth About Fur, click here.